It seems the wildlife around the resort are evolving along with the many personal changes we've experienced this past year. Our mallards from years past weren't around much this season. The loons didn't grace us with a little loon baby. But the squirrels were as active as ever. We even had a skunk play a cameo during an evening campfire (another story for another day 😉 and this chipmunk is quickly becoming our Twin Cedars mascot.
Thanks to our long-time customers, Lynn and Dennis, this chipmunk and all her friends are thrilled when they see the deck railings lined with peanuts…Or crackers…Or cheetos. I've tried feeding them something a bit healthier like berries but it seems their palate isn't that sophisticated – haha!
We had an early spring/summer storm that brought winds upwards of 50 mph, we're thinking this is the cause of our missing loon baby. Our guess is that the nest was washed away along with the eggs. Sad for sure, but the loon couple still stuck around for the summer blessing us with their beautiful song.
This Chipmunk!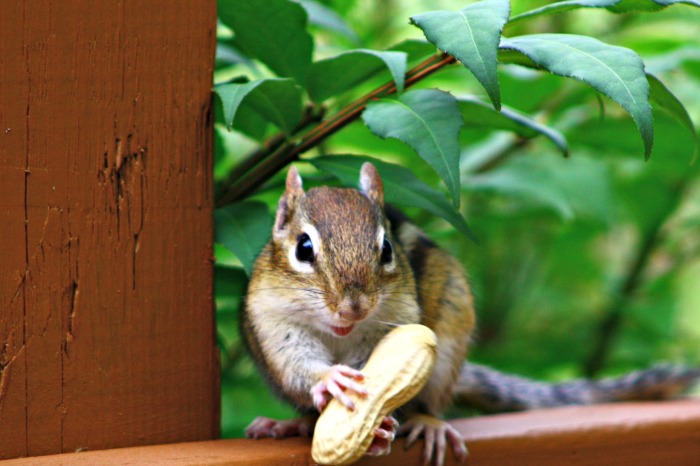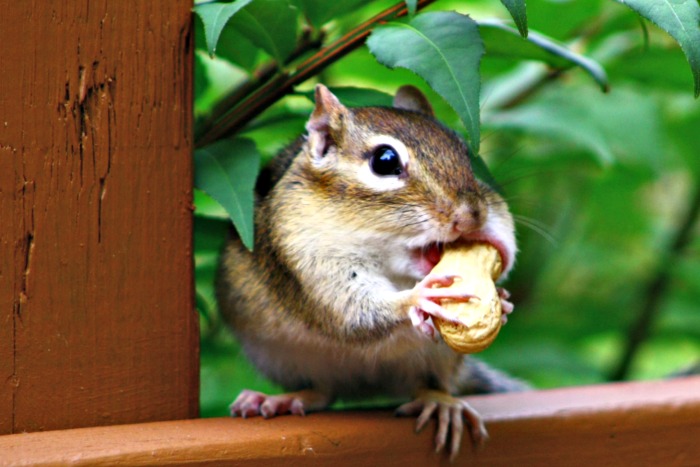 I know from pictures of our birds last winter that the red squirrels are busy in the winter eating all the birdseed but the chipmunks apparently require some food-stock planning. I'm not sure where they're stashing so many peanuts but I can tell you with certainty, these rascals will have plenty to eat before going down for their long winters nap. This chipmunk came to our deck, that was lined with at least 50 shell-on peanuts, shoved one in the left cheek, one in her right cheek and carried a third in her front teeth, to somewhere out of sight, then hustled back for more. This went on for probably as hour.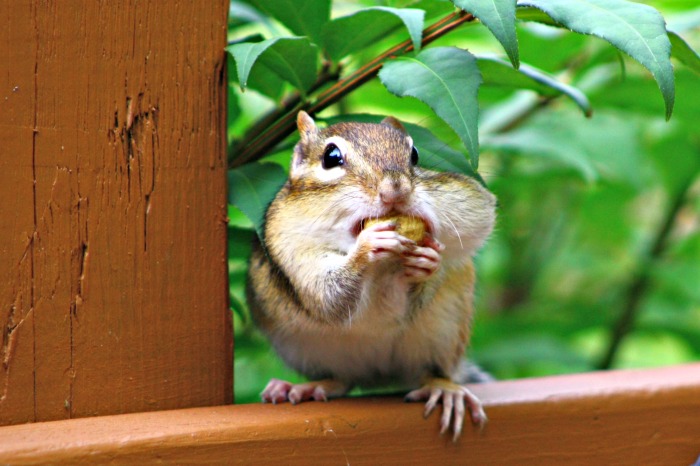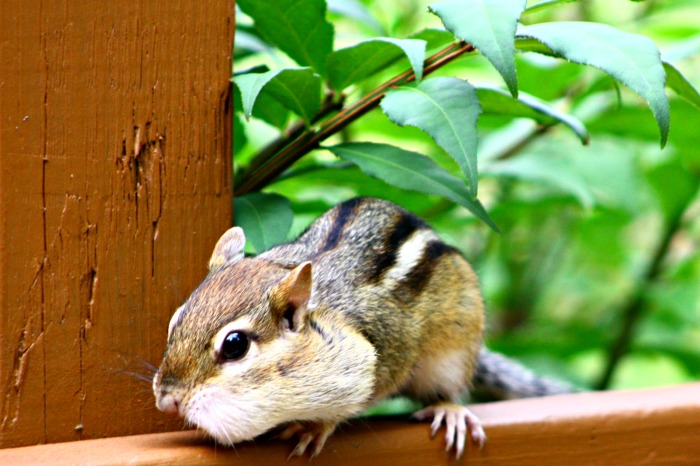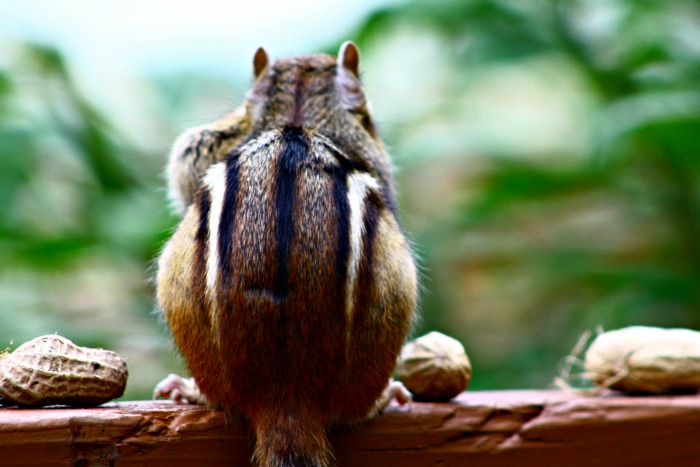 The life of a chipmunk! A girl and her peanuts, on the ledge with a full cheek. This might be one of my all time favorite pics I've taken – lol!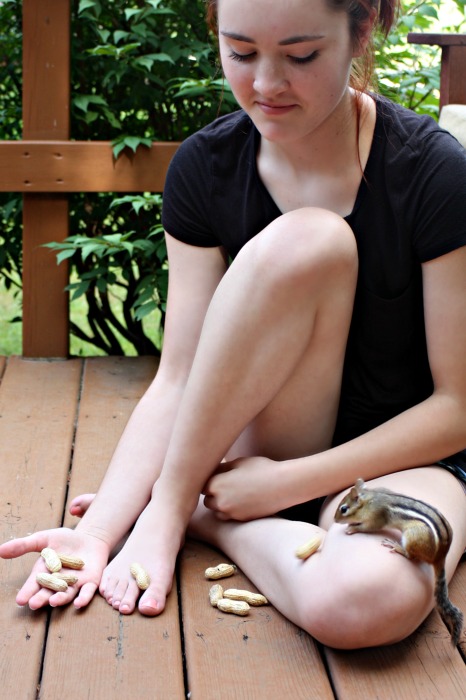 We sat patiently and waited for her to come close enough to eventually eat right from Kylee's hand. I've seen pictures, taken by Lynn, of the little cutie perched in the palm of a hand. Just as comfortable as if she was on the branch of a tree.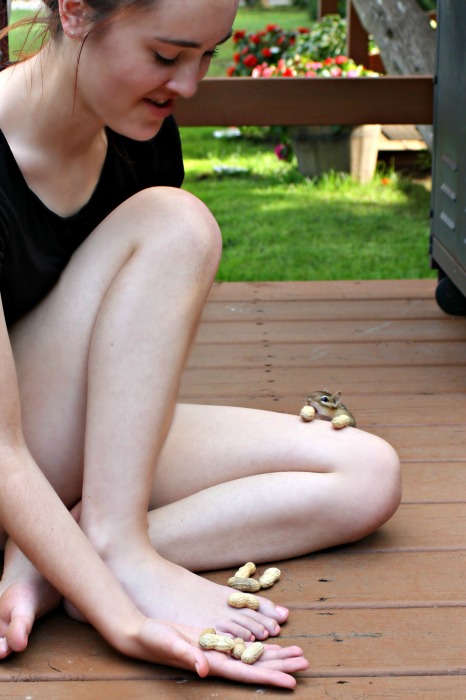 You can't tell by the look on her face but Kylee was freakin' out when that chipmunk jumped up on her leg. This is one of those little memories that will live on in my heart forever.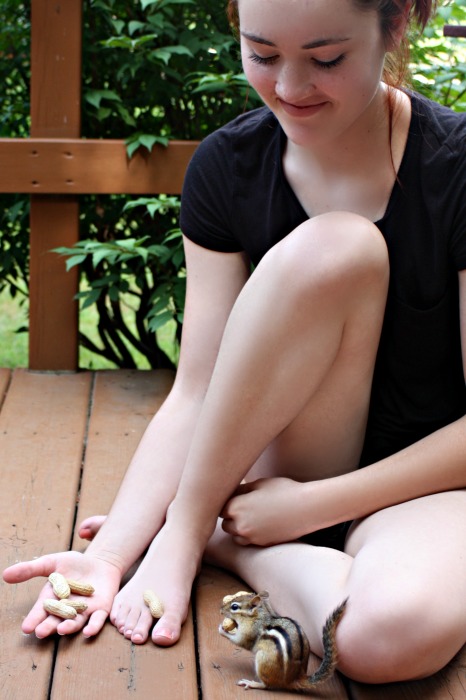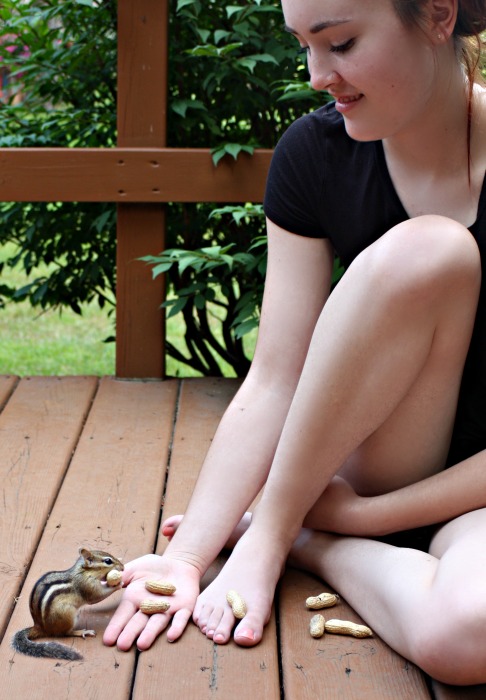 I could watch and photograph them all day. I hope you enjoyed these as much as I had fun capturing them. And if you happen to be visiting the resort be sure to leave a little something to share, be patient and you'll definitely be delighted.
Make sure you follow along on Facebook and Instagram for even more photos. And stay up to date with all our resort shenanigans by signing up for our newsletter.


---
Related posts:
Wildlife at Twin Cedars Resort: great blue heron
The Deer Ranch & a hunting update
Wolf Facts: What you should know in Michigan's U.P.
Michigan's U.P. Bucket List, 50 things to do
Save