The Upper Peninsula is full of things to do but knowing where to start can be a marathon. So let's just say your location has been determined and you've reserved at the best little lakefront cabin resort. Your budget is set, so now what? When you find yourself trying to plan things to do in Michigan it's easy to get lost in a hundred different sites, but since I'm a list maker and always looking for ways to simplify life, I've come up with this…a source list for things to do in Michigan, an eastern upper peninsula edition.
It's best to bookmark this page in your browser for safe keeping while on your travels. Each link takes you directly to an events calendar so it'll be easy to lookup your destination and the time frame for your trip. Following each link there's an event worth noting that's popular for that area.
Here's to hoping your U.P. trip is eventful in a fantastic fun way. Happy planning!
Things to do in Michigan
Noteworthy: St. Ignace is known for several motorized vehicle shows, with the most popular being Car Show Weekend held at the end of June every year.
Noteworthy: Spring Fling in April. An annual event that celebrates spring bird migration with keynote speakers on bird photography that including many helpful hints and tips.
Noteworthy: Annual Mackinac Island Lilac Festival in June.
Noteworthy: Sault Ste. Marie's Downtown Days in August. Arts, crafts and food vendors. Lots of deals and activities that's suitable for just about everyone.
Noteworthy: Annual Les Cheneaux Wooden Boat Show and Festival of Arts.
Noteworthy: The Wild Blueberry Festival held in August every year.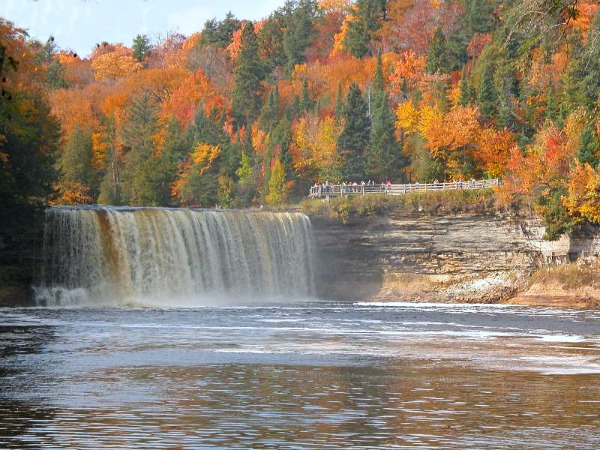 Noteworthy: Lists guided hikes throughout the year for summertime, winter ski and snow shoeing and fall color events.
Noteworthy: Drummond's Fall on the Island Festival every year in October.
Noteworthy: All for the hiker, cross country skier, snowshoeing enthusiast or anyone ready to get outdoors and experience nature! The one I'm looking forward to? Hike "Tween da Falls" at Tahquamenon Falls in September.
I'd love to know if you've attended any of these events or is there a link that you think should be included? Comment below or on the post at our Facebook page!
And for documenting all that fun you've had, I found this (*affiliate*) great photo album that can be completely customized on Etsy!
---
Related posts:
Mackinac Bridge Events: all the fun ways to cross
Top 5 Cabin Getaway Essentials: U.P. Vacation
Michigan's Upper Peninsula Bucket List, 50 things to do
7 Rules to live by when visiting Mackinac Island: being a fudgie
Save
Save
Save