One of the most visited attractions in Michigan's Upper Peninsula is Tahquamenon Falls State Park. Breathtaking views and awe-inspiring power as fresh water gushes over. And with such a high rainfall this year the root beer colored rapids are exceptionally mighty.
Tahquamenon Falls simply never disappoints…even on a chilly, cloud covered day like we had for our Twin Cedars field trip.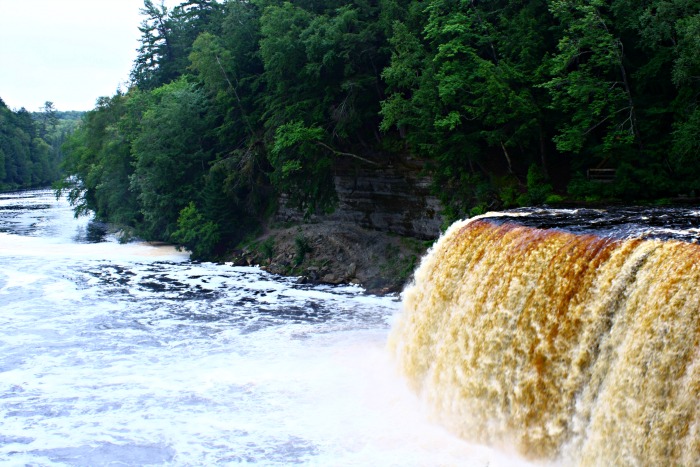 I actually had planned to do the hike between the upper and lower falls but realized I packed too much into one day to be able to fit that in. Sometimes when things workout this way, though, it just allows one to have an excuse to return…as if we actually should require an excuse…anyway when you decide to go make sure you read this post about the Tahquamenon Falls Brewery & Pub.
Tahquamenon Falls: Upper Falls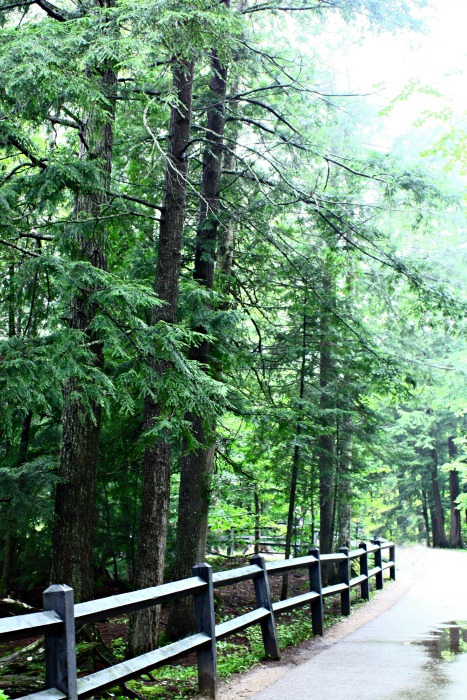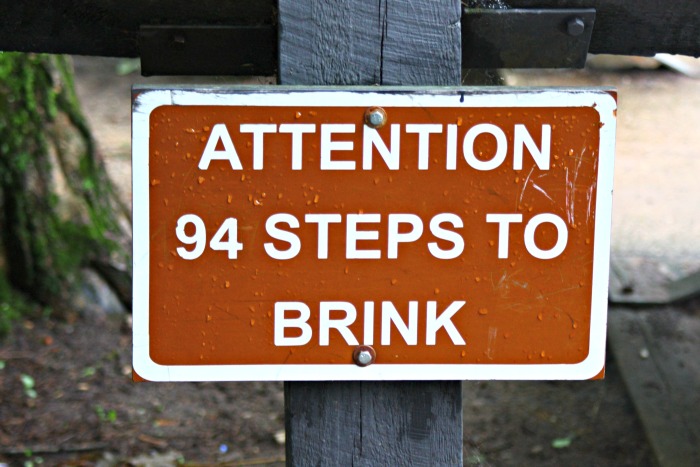 I've just recently started getting used to having my camera with me everywhere, I love the feel of snapping pictures as I go. Wish I'd been better about this throughout the years.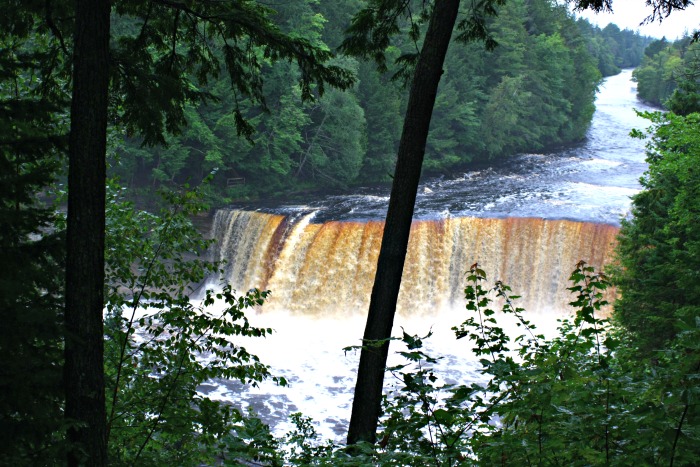 It seems inspiration is found at every turn, usually popping up, not because you're seeking it but because you're going through the motions. I'm learning that if my motivation and inspiration are low I just need to keep moving…writing…photographing. It may not be perfect but whoever said creativity needed perfection?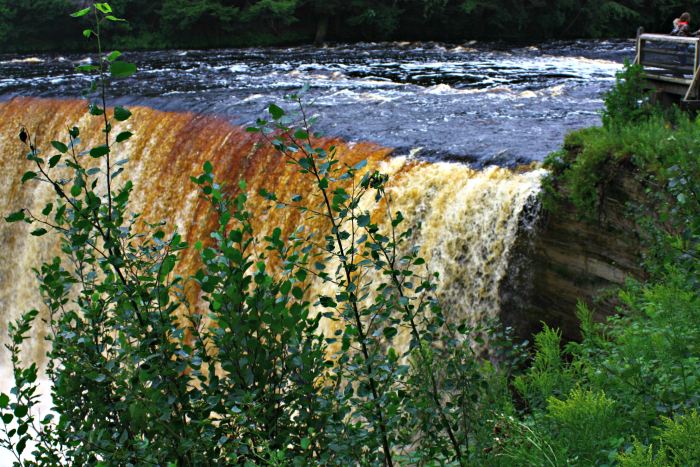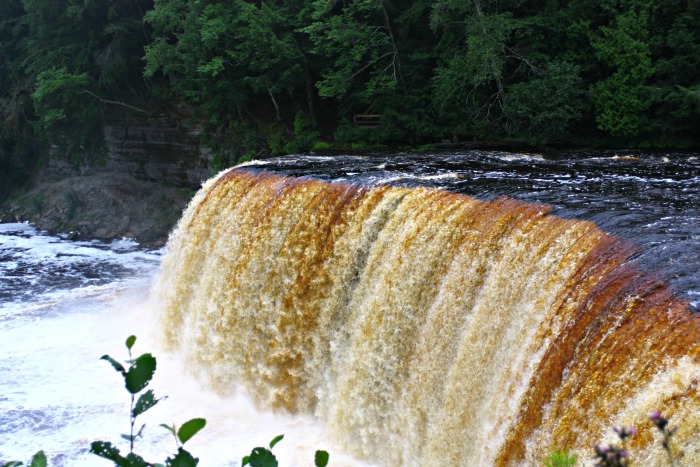 The platform was pretty full of people when we were here and I have a feeling that it's like this most days in the summer. I'm really hoping to make it back this fall. What a spectacular sight that will be!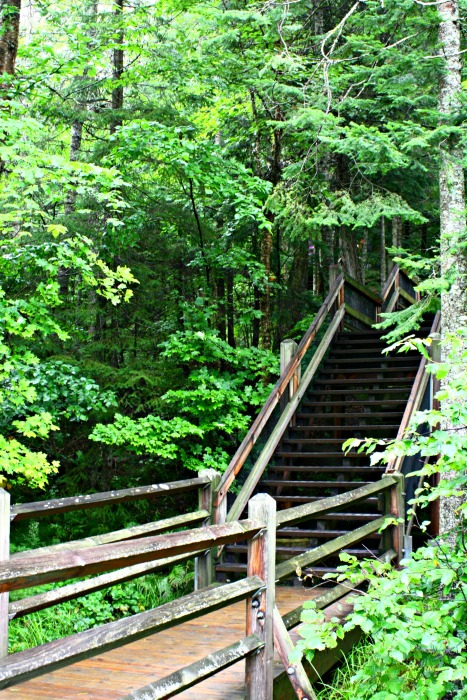 Heading back up and a short drive over to the lower falls.
Tahquamenon Falls: Lower Falls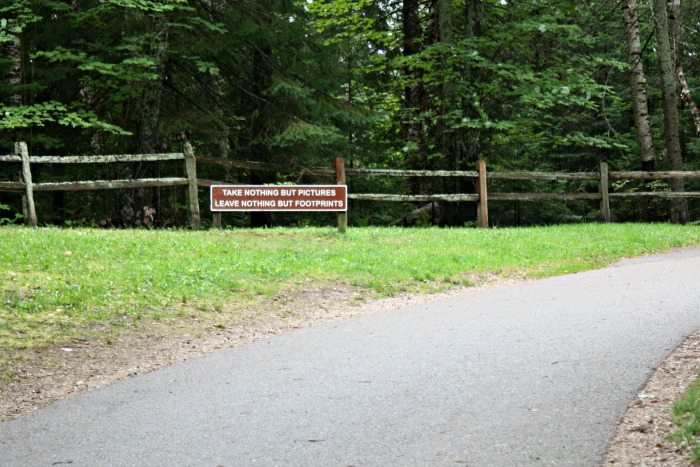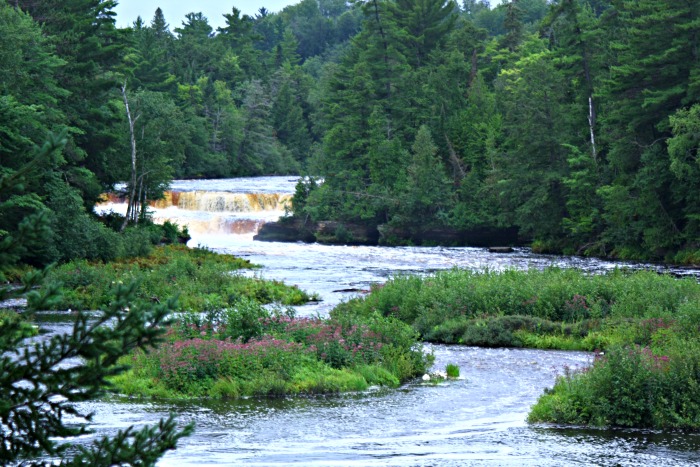 So much more to see that I can't wait to come back!
Have you been to Tahquamenon Falls? I'd love to learn about your favorite memory of this magical place. Comment below!
Stay up to date with all our field trippin' shenanigans by subscribing to our newsletter and see all the latest on Facebook!
---
Related posts:
Is it worth it? Tahquamenon Falls Brewery & Pub
Michigan's U.P. Bucket List, 50 things to do
Twin Cedars goes field trippin': Oswald's Bear Ranch
7 Rules to live by when visiting Mackinac Island, being a fudgie