It's so fun to be a tourist in the U.P. It's only taken us 3 seasons to be able to get out and enjoy our surroundings and area attractions. Oswald's Bear Ranch is about 30 to 45 minutes from Twin Cedars Resort. It's a fairly quick stop but you could mosey about for as long as your heart desires. We did this trip on our way to Tahquamenon Falls. The weather was cloudy and chilly that day but the bears didn't seem to mind, perhaps they even preferred it that way.
This post contains affiliate links for your convenience. That means when you click through and make a purchase, The Twin Cedars blog may receive a small commission at no additional cost to you. This allows us to continue to bring fun and informative content to this webpage, for free…we appreciate your support more than you could ever know! Full disclosure here.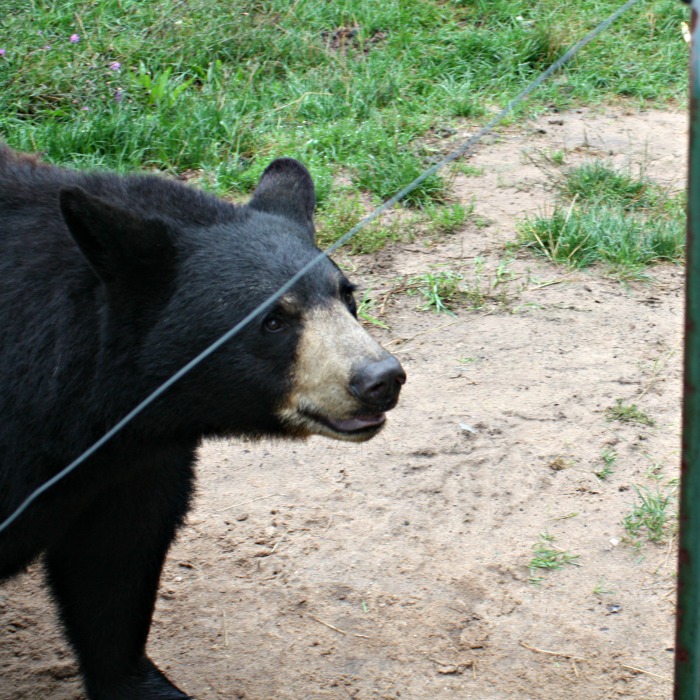 It probably didn't help that I watched the movie, The Revenant, the night before going to Oswald's Bear Ranch. Good but not a movie recommended for kids, or those who are sensitive to intense scenes, but I would recommend Oswald's Bear Ranch to families and visitors of all ages.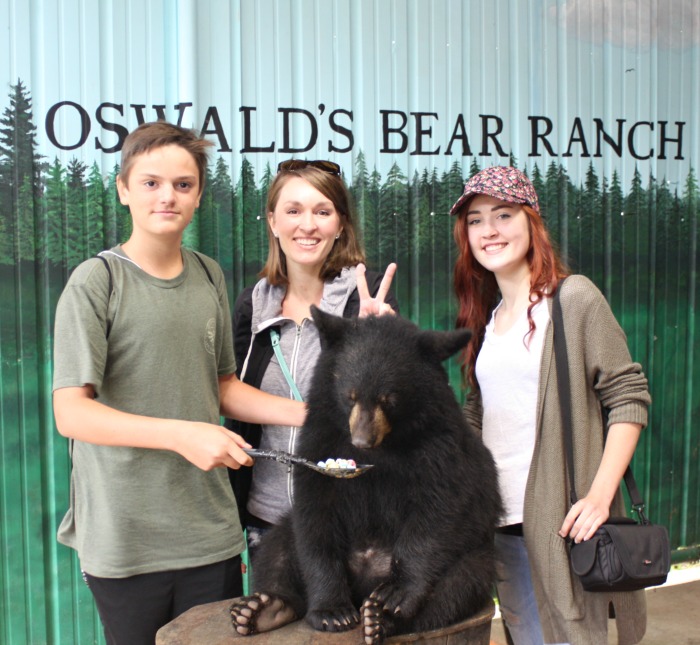 If you have a large vehicle and can cram your entire group in one car you'll only pay $20 bucks for entry into the ranch. Definitely an affordable, unique family outing. Oswald's Bear Ranch is the largest of its kind in the United States. A sanctuary for abandoned cubs and the injured, from the date of this post the ranch has over 40 black bears.
Bring your own camera for a photo opp! For $10 a staff member will snap pictures with one of this year's cubs. My baby brother, Brayden, is the lucky one occupying this "little one" by holding a spoon filled with honey and Fruit Loops.
Oswald's Bear Ranch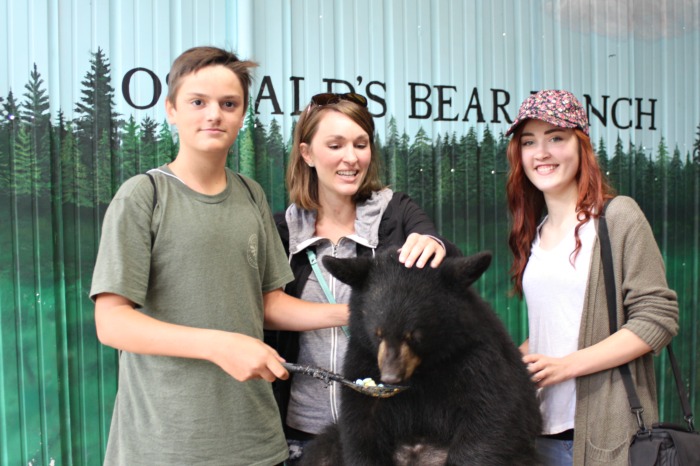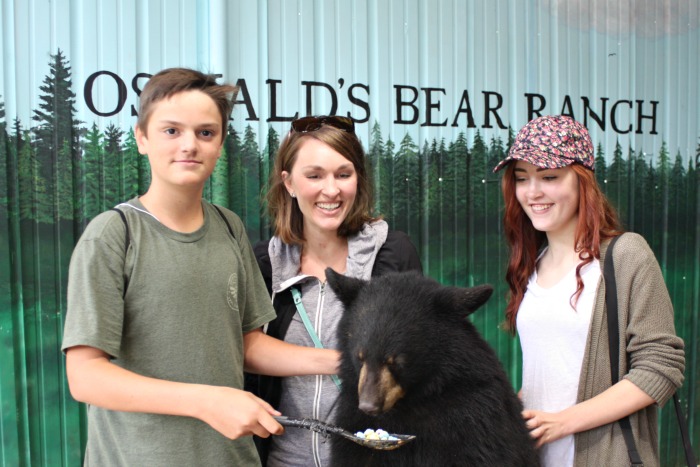 Some Black Bear Facts
Light hibernation begins in October and deepens in November. Cubs are born in January but remain in the den with momma bear caring for them and nursing. In the wild, black bears will typically leave their dens in April and feed on vegetation that's available to them, usually sparse. Black bears are considered omnivores, as they'll also feed on carcasses of dead animals but they mostly prefer greens and berries…and Fruit Loops 😉 See a year in the life of a black bear here…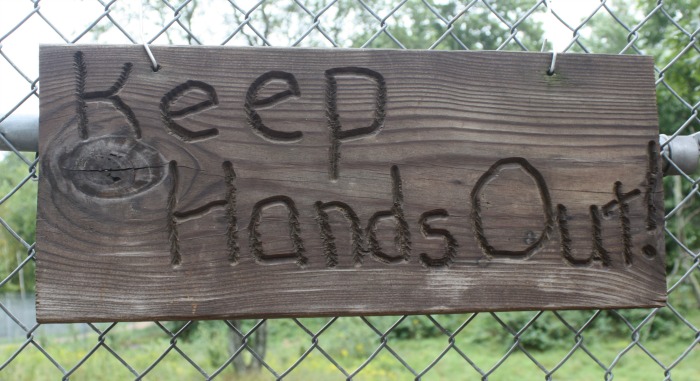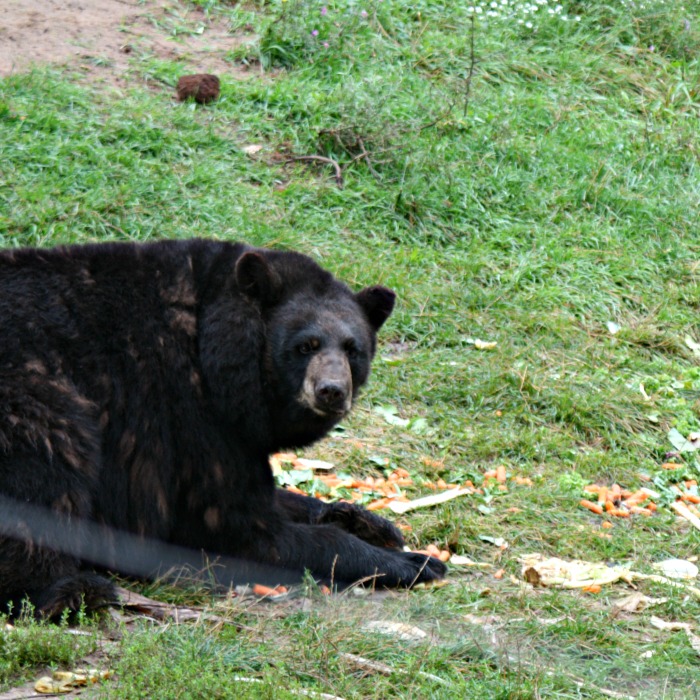 Want a little tip while trying to photograph this big guy? (not actually sure if this is a boy or girl) Instead of whistling or making kissing noises, try to just say "hey bear." After several minutes of  ignoring us and trying the latter, this bear responded much better to plain old English. He's not a dog, after all…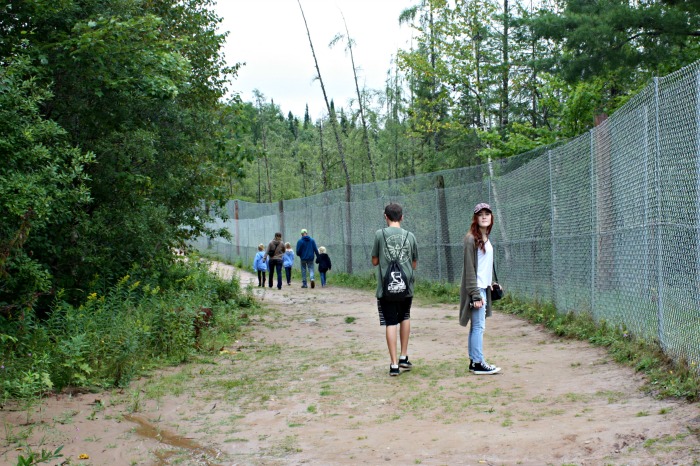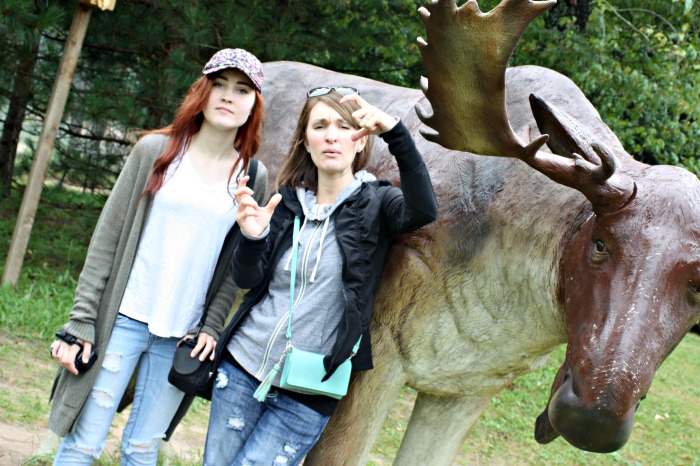 Crooked photos happen when Brayden gets the camera. This is me with Kylee asking why he has it tilted so much…what's with that look on my face? Lol!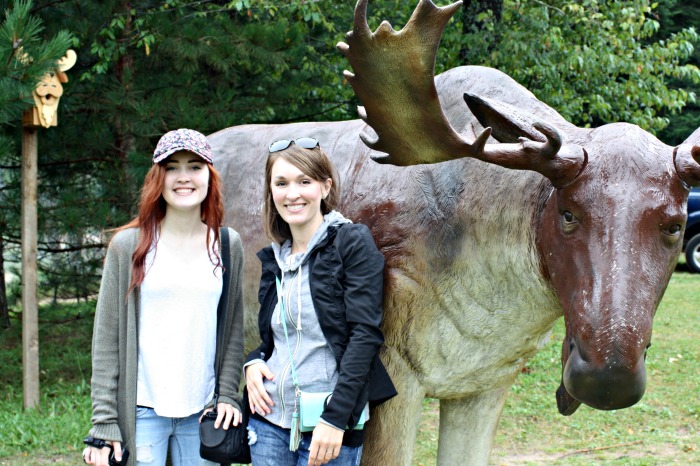 That's better…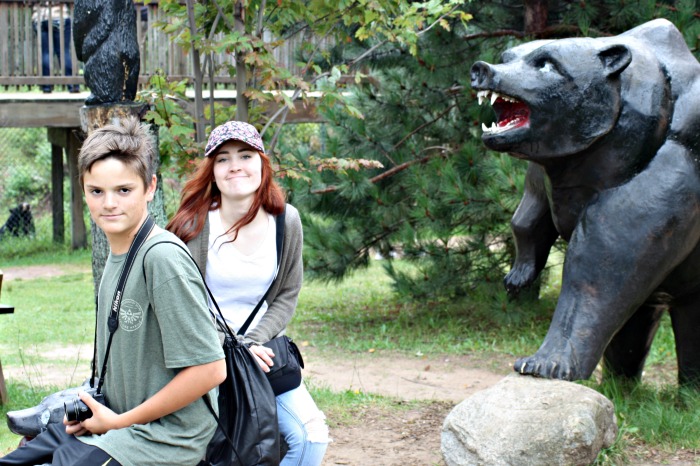 They look pretty calm for having a bear getting ready for attack…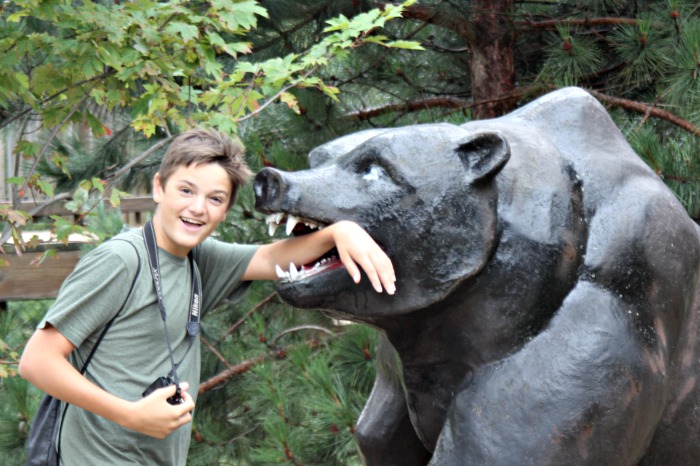 A bit blurry but I couldn't resist. He reminds me so much of my dad. What a goof ball!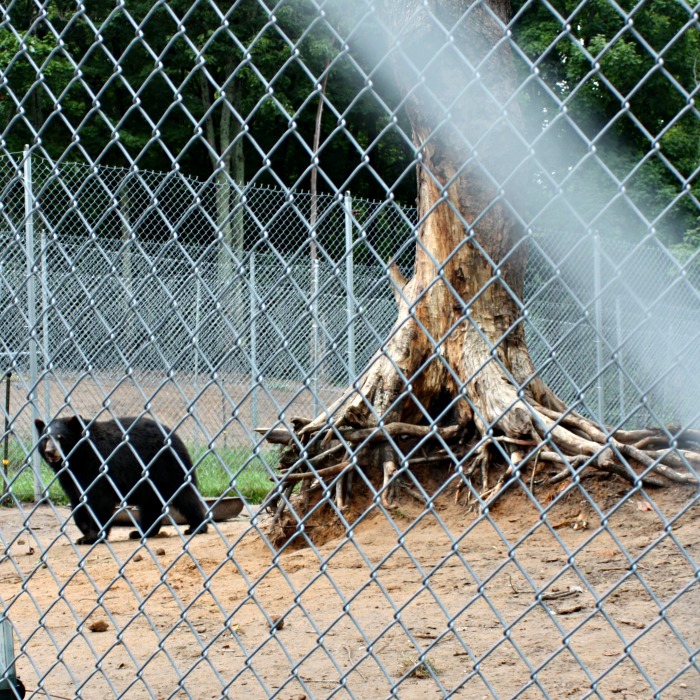 There are double fences surrounding the 4 enclosures, not just to keep the rescued in but to also keep wild bears out.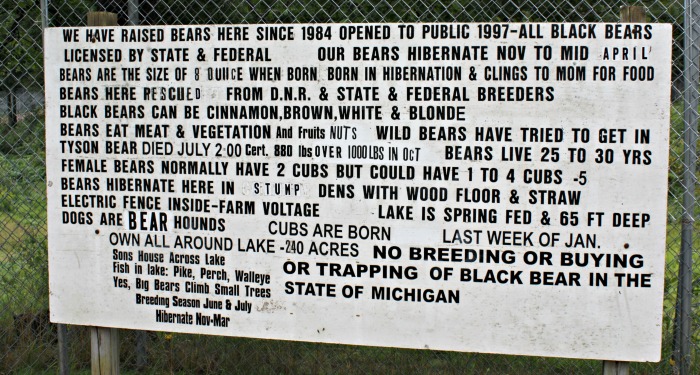 Oswald's Bear Ranch is totally worth a stop!
Keep up to date with all our shenanigans by signing up for our newsletter or follow along on Facebook and shoot us a thumbs up!


---
Related posts:
Is it worth it? Tahquamenon Falls Brewery & Pub
7 Most Scenic Hiking Trails in the Eastern U.P.
Wolf Facts: what you should know in MI's Upper Peninsula
Bird Watching is a thing! 4 ways to get started
Save
Save
Save
Save
Save