I'm forever in awe of the amazing wildlife we get to experience right outside our front door. While the Great Blue Heron isn't that uncommon, this is my first time seeing one at the resort.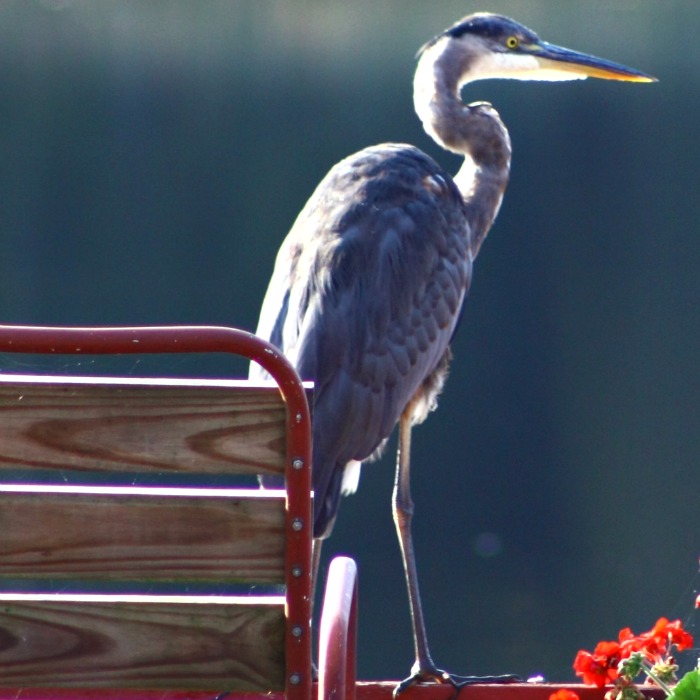 Isn't it funny how there are certain experiences in our lives that we can picture perfectly?
I remember the first time I ever saw a blue heron. Bob and I were camping at Lake Michigamme and while out fishing one morning I spotted this creature. He'd land on a log ahead of us and as we'd creep closer he's fly further along, then land again and fly again and so on.
I kept saying how prehistoric he looked. Bob laughed, thinking I was weird that I'd lived so long without catching a glimpse of the long legged things. We like to call them pterodactyls. By the way, I totally had no clue how to spell that! Thanks to Google for the help. Man, I swear I used to be a good speller. A lost art I suppose…

I've now learned that great blue herons have frequented Twin Cedars Resort for years. It seems, however, that they took a couple off when I moved in but I'm happy to report their return. So fascinating!
I've spied this blue heron on the dock most mornings for a few weeks and tried to get photos on other occasions but wasn't happy with the outcome or the weather. Yes, rainy and cold has been the theme this year, so when the skies turned bright and the lake was calm I was out there in my pj's. Oh the things I'll do…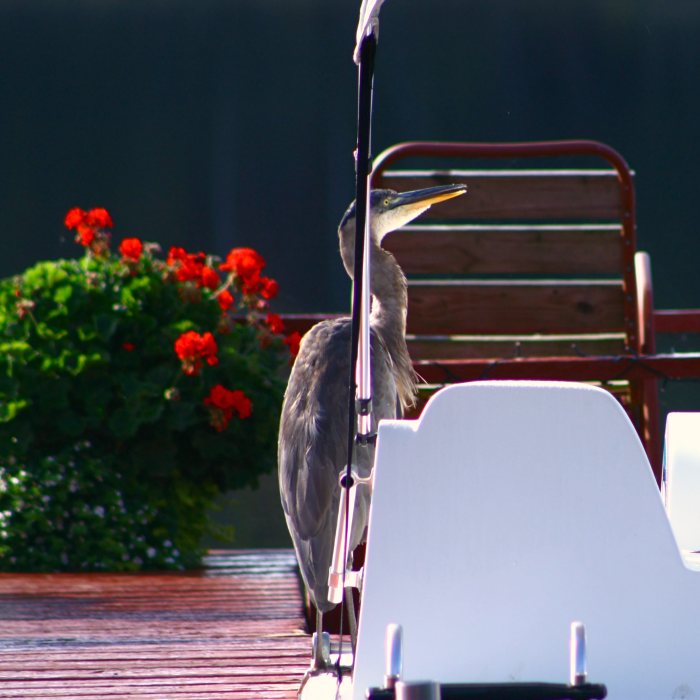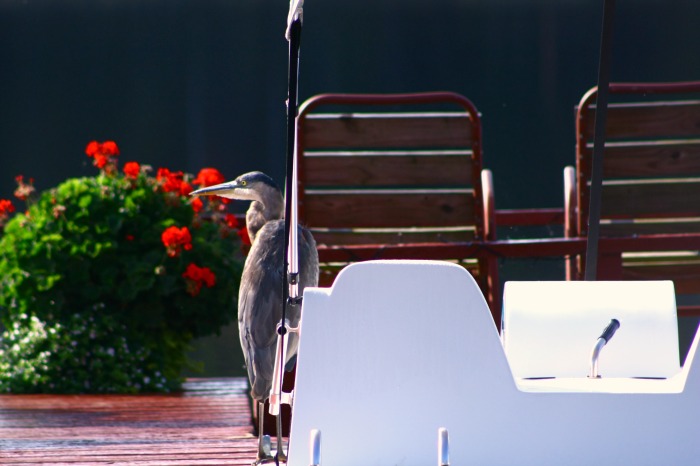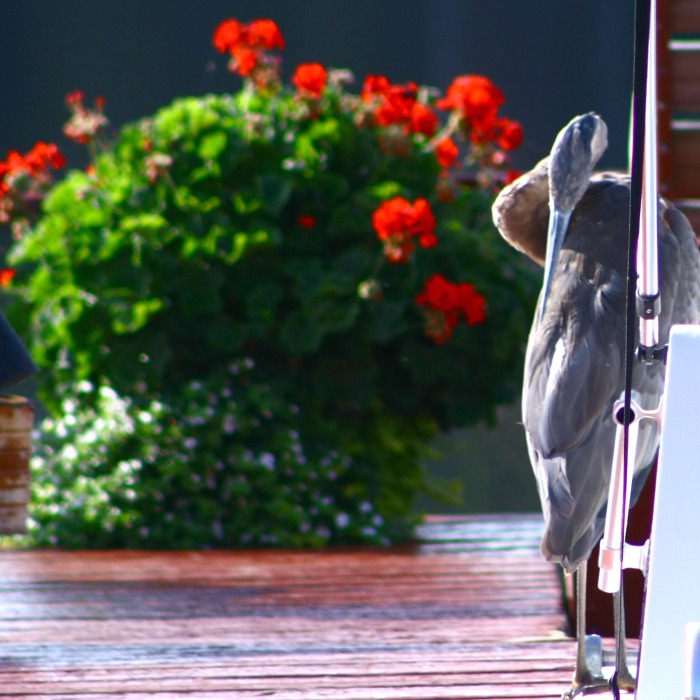 Apparently this bird found our recently obtained paddle boat appealing. It was gifted to the resort by some very close friends. We are so grateful to be able to offer another fun way to explore the lake! So glad you approve Mr. Heron 😉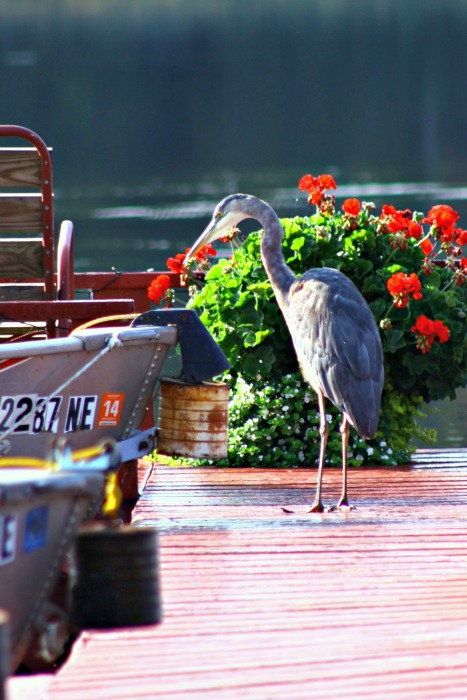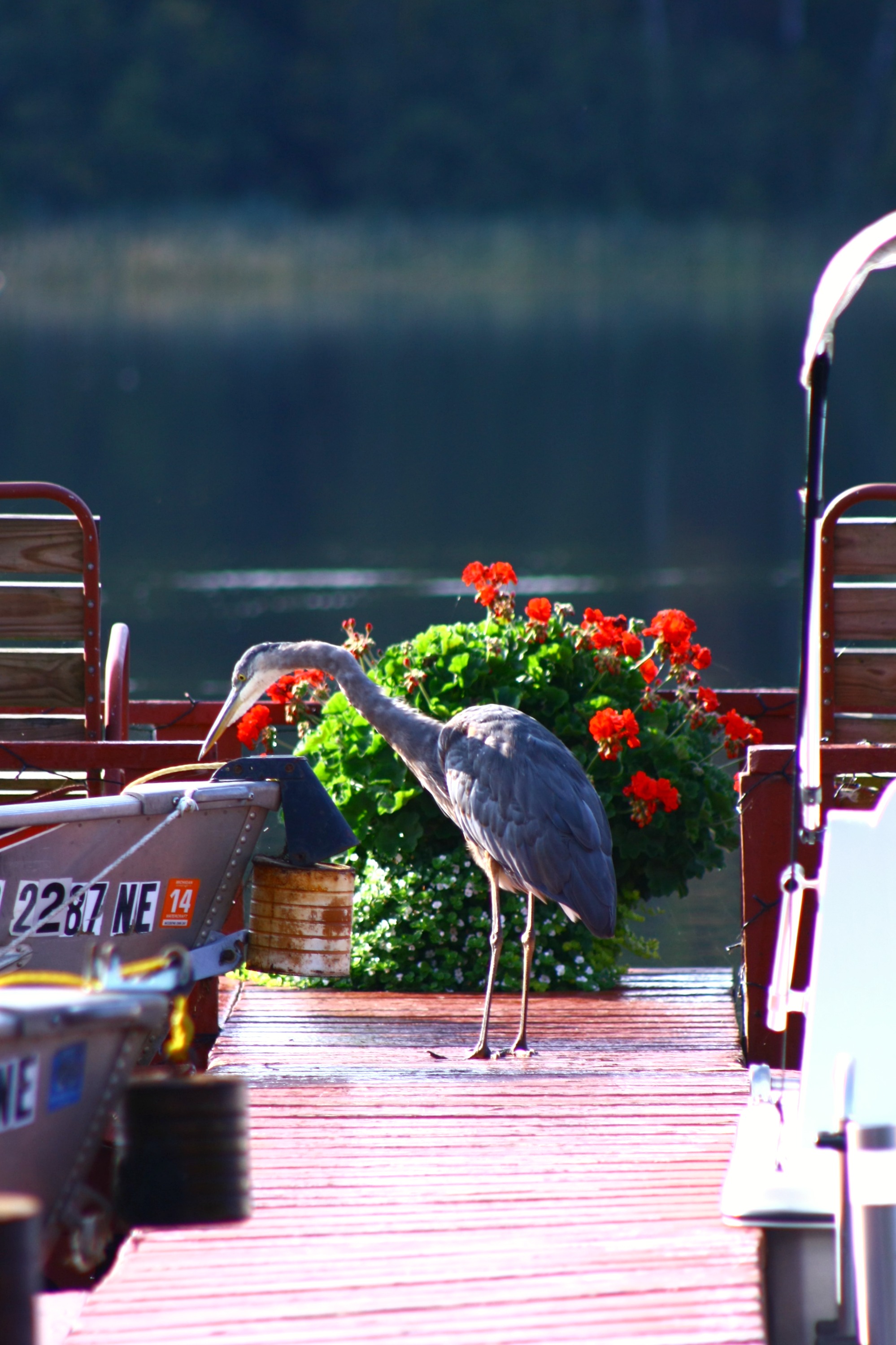 I'd be curious to know if we had any fish in the holding tank that day. It seems he's spotted something very interesting.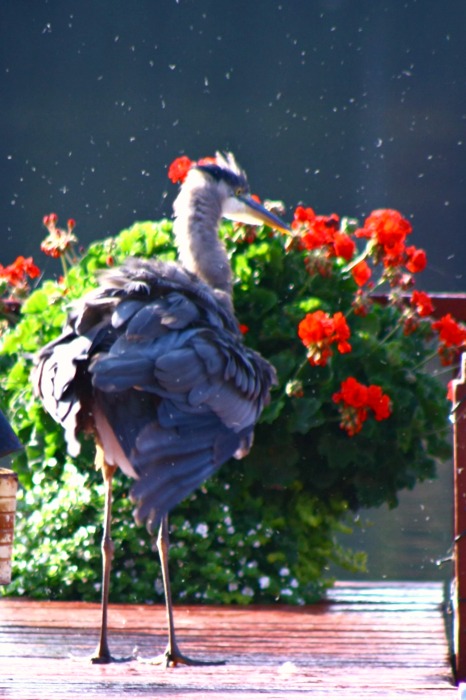 I couldn't resist including one of him shaking it. Yep, those particles came from him. Dusty sir, you are dusty! Just shake it off…shake it off…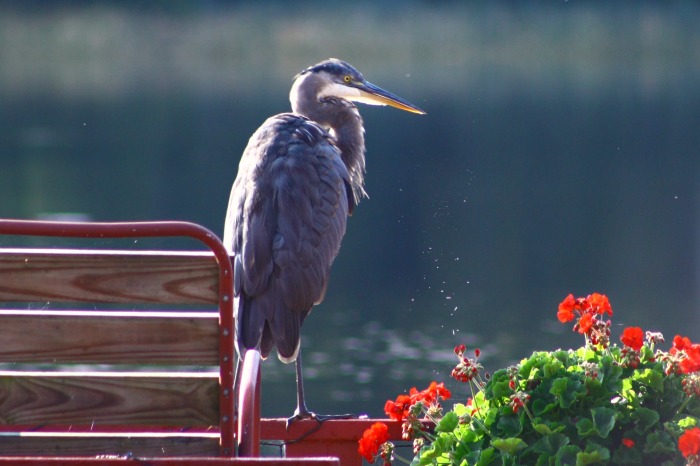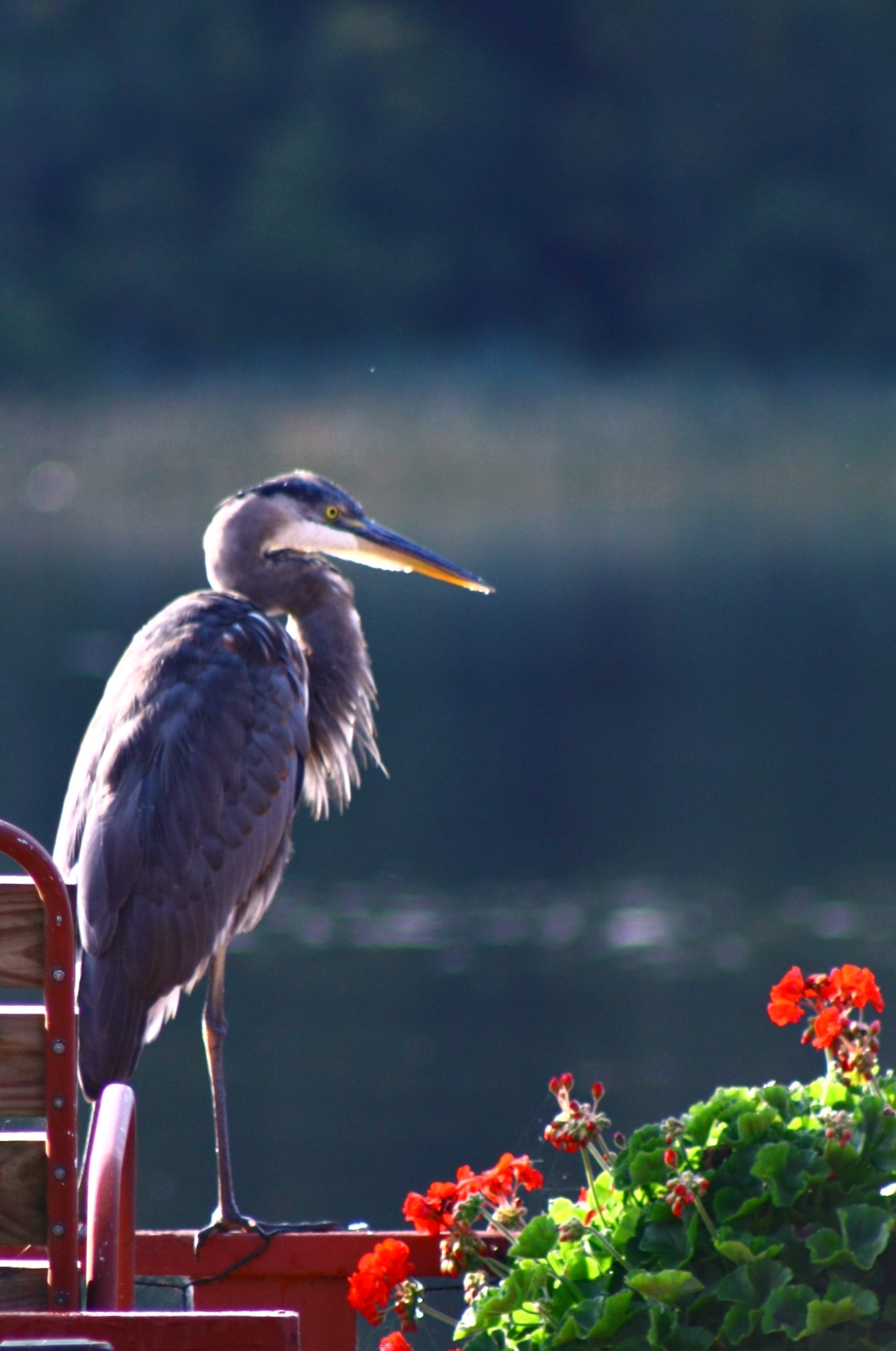 Some Quick Blue Heron Facts
an adult Blue Heron is 3 – 4.5 feet tall
wingspans from 5.5 – 6.5 feet wide
monogamous during the mating season but will find a new partner the next year
nests are up to 4 feet deep and 4 feet wide to accommodate 2-7 offspring
lifespan is usually around 15 years but the oldest recorded was 24
they have specialized eyes to see well during the day and at night
Stay up to date with all our wildlife and their shenanigans by subscribing to our newsletter and join us on Facebook for all the latest!
---
Related posts:
Bird Watching is a thing! 4 ways to get started
7 Most Scenic Hiking Trails in the Eastern U.P.
Wolf Facts: what you should know in Michigan's U.P.