Fishermen don't often give away what they're fishing with…at least not what's actually catching the fish. Pulling some of this information from Bob was not easy. He told me I wasn't allowed to write a blog post about fishing bait or lures because he didn't want everyone to know his secrets. (I've just summoned an eye roll thinking about that conversation-lol, seriously? He's such a weirdo)
Since I often describe our place as a sweet little fishing resort, it's about time I write something about fishing that might be helpful for you. In this post you'll find out what he's really got in his tackle box…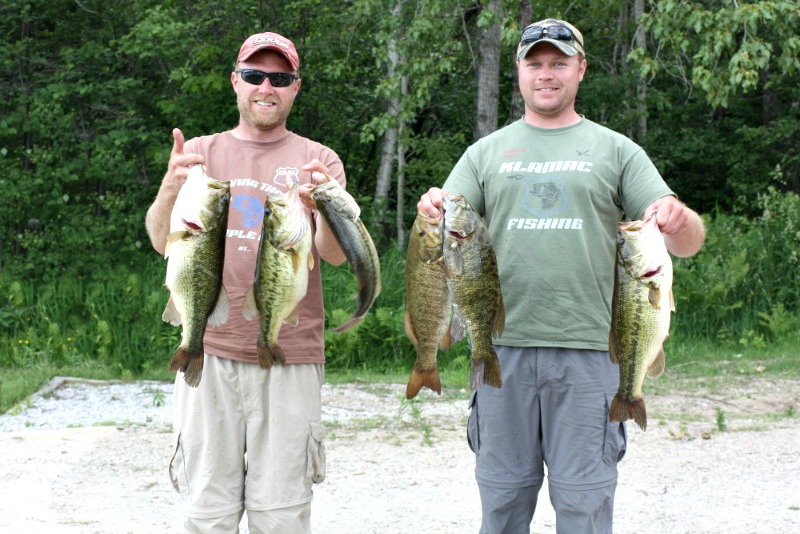 Bob's Favorite Artificial Bait
Of course there are no guarantees. The season, the weather, the type of water and different habitat areas of the lake will often determine what type of fishing bait you'll use. But the absolute most important thing to remember is if one thing isn't working then try something else. If you know one type of bait worked one day but it's not doing the trick today, then they won't magically start biting, you'll simply need to try something else. Fish seem to be moody creatures, this is my own observation – I couldn't imagine Bob actually saying that. Haha!
This post contains affiliate links for your convenience. That means when you click through and make a purchase, The Twin Cedars blog may receive a small commission at no additional cost to you. This allows us to continue to bring fun and informative content to this webpage, for free…we appreciate your support more than you could ever know! Full disclosure here.
Here are his top 5 lures in no particular order…
He absolutely would not give me his best color choices but I've had a sneak peek or 2 and I can tell you that chartreuse, purple and hot pink have been fairly popular residents within his tackle box. I've even seen some darker greens and sparkly ones…come to think of it, he may have just about every color, hmmm… Still, different colors work better than others in different waters so pick what suits you…or pick what suits your moody fish??
And if you're just not into artificial bait, did you know…?
We have a bait shack right here at the resort. Our live bait supply varies from time to time but for the most part we have crawlers, red worms, wax worms, leeches, perch minnows, walleye minnows and shiners.
Bob's also got quite an array of tackle available for purchase. Fishing rods and reels, Spinner baits, hooks and sinkers, line and minnow buckets. Very convenient if you discover you've forgotten something or for those who hadn't planned for fishing but want to, there's rental poles available.
And when you've had a successful trip on the water, there's a perfect fish cleaning shack equipped with everything you need to filet your next fish fry.
Stay up to date with all our shenanigans by signing up for our email newsletter and follow along on Facebook for the latest and greatest! In the meantime, I'll see if I can squeeze some more secret fishing tips from Bob 😉
---
Related posts:
2nd Annual Kayak Bass Tournament at Twin Cedars Resort
Meet our Fleet and the newest (boat) addition!
Fisherman Approved Kayak Upgrades that make your life easier
Michigan's Upper Peninsula Bucket List, 50 things to do
Save

Save
Save