When we were in talks of taking over the resort we knew right away that we wanted a fleet of kayaks. Thinking they would be a great addition to the row boats and motor boats that we offer but for those who wish to paddle solo and feel just a bit closer to nature. Our visitors (and locals) often come to the U.P. just for that connection. An Opportunity to get on the water without spending a lot on something motorized makes kayaking a great option! Bob, being quite the fisherman, could not pass up the experience of adding a challenge to his fishing game with a few upgrades…why not try to pimp your own kayak?
This post contains affiliate links for your convenience. That means when you click through and make a purchase, The Twin Cedars blog may receive a small commission at no additional cost to you. This allows us to continue to bring fun and informative content to this webpage, for free…we appreciate your support more than you could ever know! Full disclosure here.
If you're visiting Michigan's Upper Peninsula you'll definitely have plenty of places to enjoy your new and/or improved water ride. Kayaks can go anywhere! Lake, river, quarry, cave. Large bodies, small bodies, long ones and short ones…wherever your wilderness heart desires.
There is obviously a wide range of price tags out there but you don't have to get the most high end kayak to get the best bang for your buck. I'd be a bit leery of the inflatables, though, unless you're backpacking or something, in which case it'd seem somewhat heavy?
3 things to keep in mind when purchasing a personal kayak:
#1  Your weight and height
Kayak Upgrades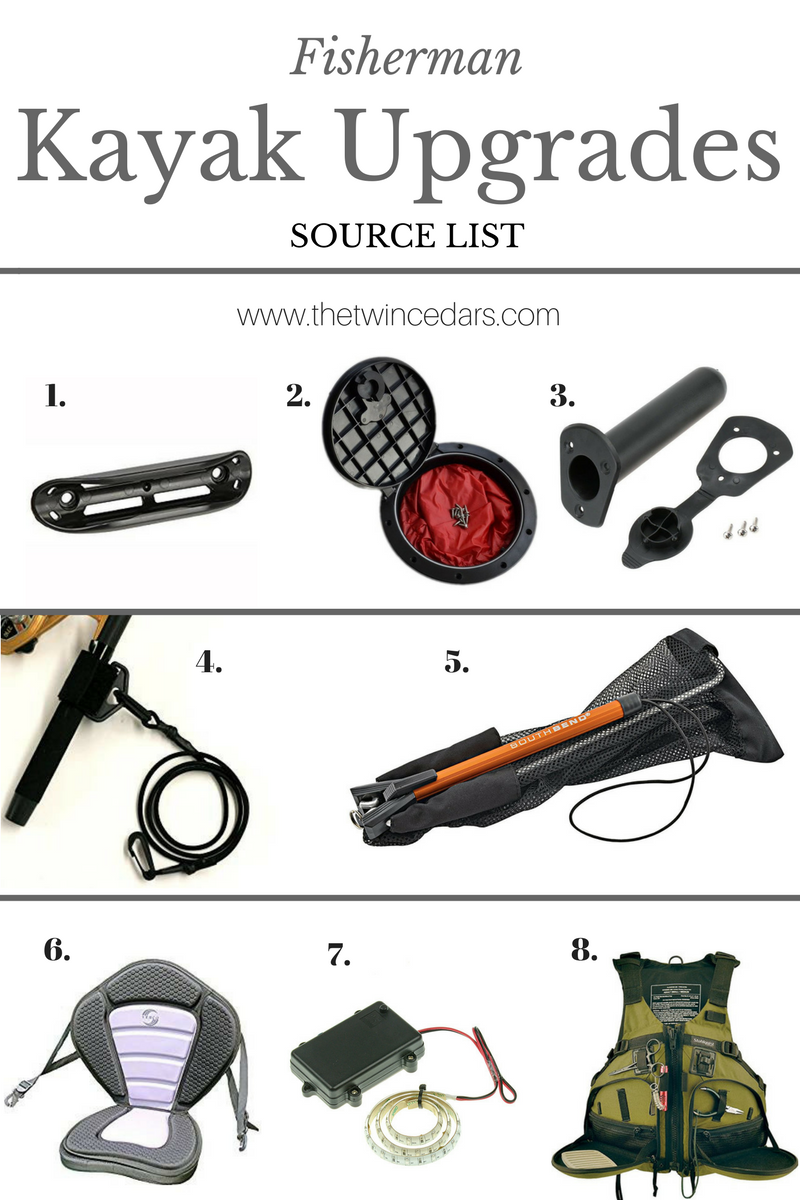 Source list for fishing functionality:
Have you ever fished from a kayak? If you're interested in a challenging go round or even just a relaxing paddle opt in for our email newsletter to get your BOGO coupon. Good for 2 rentals at the price of 1 – that way you can have a partner along for the ride!
---
Related posts:
7 Most Scenic Hiking Trails in the Eastern U.P.
MI's Upper Peninsula Bucket List, 50 things to do
Top 5 Cabin Getaway Essentials: U.P. Vacation
resort life update: Gearing Up for Another Season 2017
Save
Save
Save
Save
Save
Save
Save