It's been a bit, huh? I swear to you guys posts will come more frequently when we're a little more organized…which may be soon…or never…but I'm determined and at this very moment so excited to share February's Create and Share Challenge with you…A chalk paint furniture flip.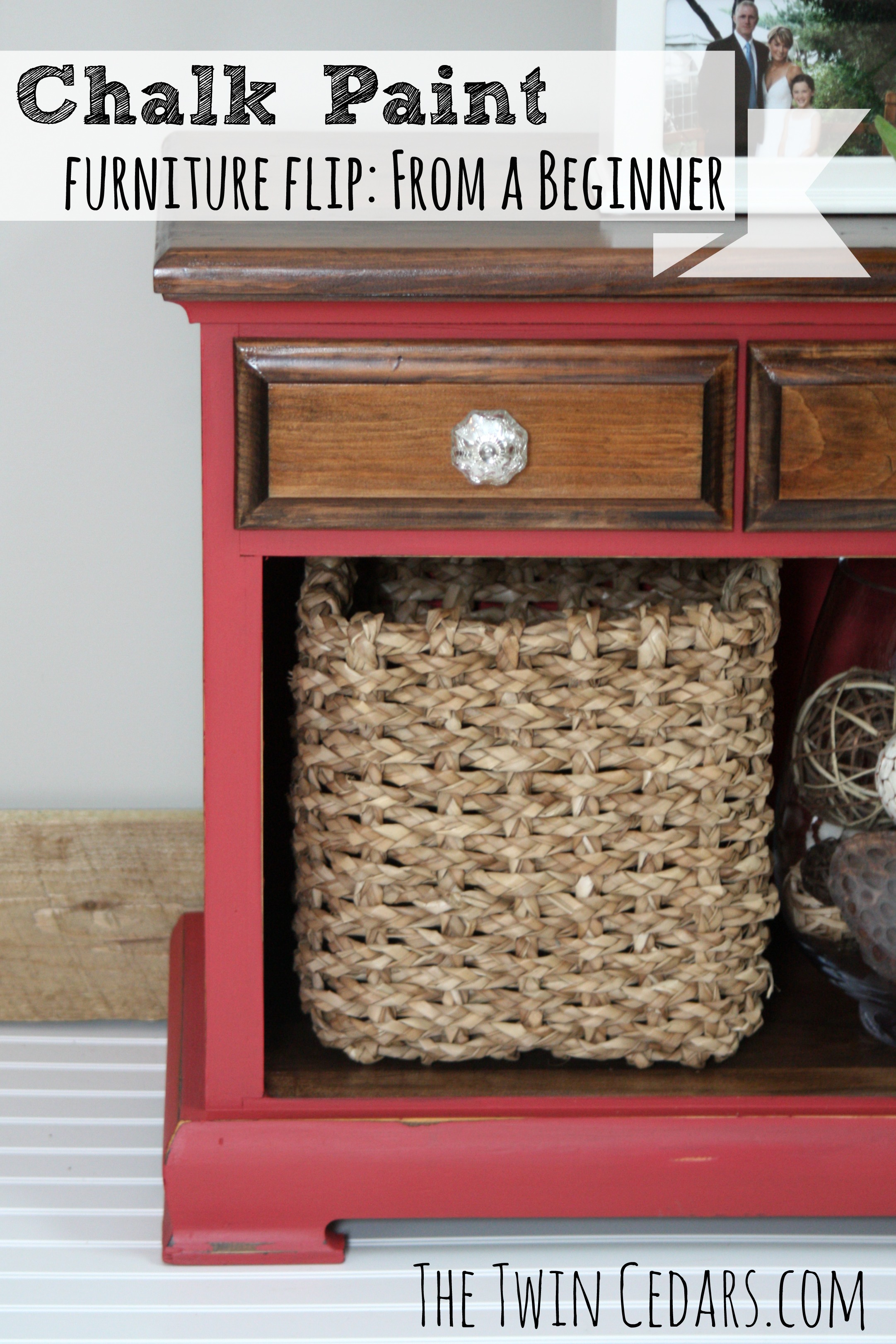 I was provided the paint, finishing wax and the brush used to complete this labor of love. I supplied the elbow grease, rescued end table, design concept and opinions! All of which reflect my own point of view, regardless of sponsorship…
This post contains affiliate links. This means that if you use them The Twin Cedars may receive a small commission at no additional cost to you…and we appreciate your support. Full disclosure here.
This is very likely my most favorite project yet that I've completed solely on my own. Which really says a lot because we all know that Bob is the main force behind the projects that are posted here.
Our sponsor for this project is Wise Owl Paints, a Michigan based company – which of course I think is the greatest thing! Yay for the Great Lakes State!
Wise Owl is so gracious to offer a Giveaway to our readers! Woohoo!  a Rafflecopter giveaway

For this project we were able to choose our paint color and, of course sticking with the Twin Cedars Resort theme, red was at the top of my list, although there are many to choose from…and I'm already eyeing my next victim 😉
Since this is my first experience with chalk paint here are a few pointers I found helpful.
Chalk Paint Simple Tips for Beginners from a Beginner
24 hours before you start your project turn the can upside down to redistribute the contents.
Open and stir…stir…keep stirring…and stir some more. I was not expecting the chunks on the bottom but they did dissolve back into the product.
You will need 2-3 coats of paint for full coverage so plan accordingly. Red and white are the most common chalk paints that require 3 coats.
If you must do 3 coats then lightly sand between coats 2 and 3. This helps with ridges, bumps and an even cover.
Chalk paint projects may take longer than you think due to the many coats and waxing – which is a workout.
Although tip #5 is true, you do save time by not needing to completely strip and sand the area you are painting with chalk paint.
If you use a good brush and a steady hand you won't need to tape off areas of the piece that you aren't painting. I absolutely love the brush (small flat f30) Wise Owl provided for this project!
Before
Let me just put this out there…this was a very involved piece and design I chose to do for my first time. Would I change it? Absolutely not! I love the way it turned out!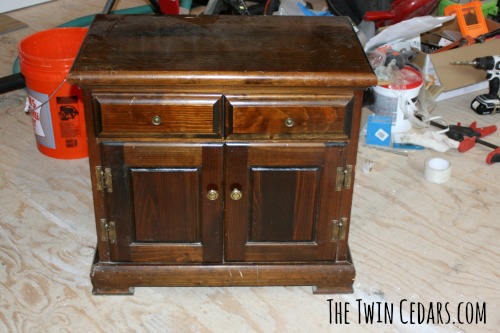 Using Citri-strip, strip the areas of the piece you do not want painted. I chose to re-stain the top, inside "floor" and drawer fronts.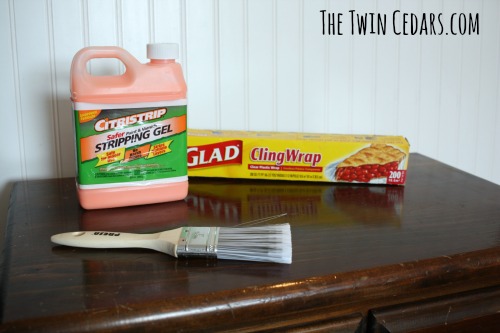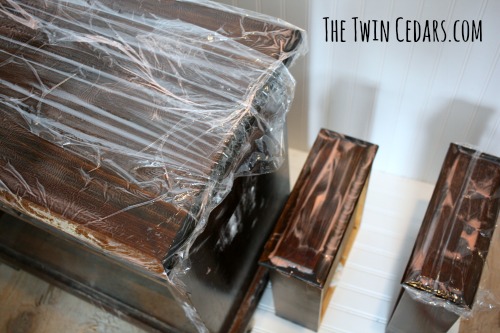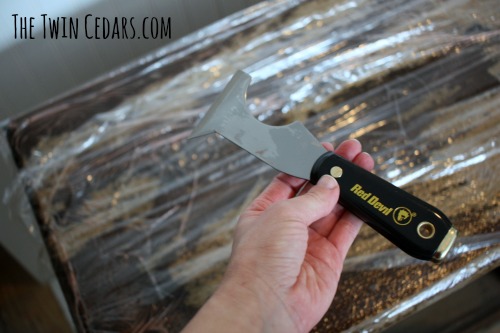 I feel like this stuff works great for the varnish but you will still need to put in a little elbow grease to remove the stain. For this I used this scraper and an electric hand sander – exactly like this one – not the top of the line but works for a small project like mine…and especially good for first timers.
During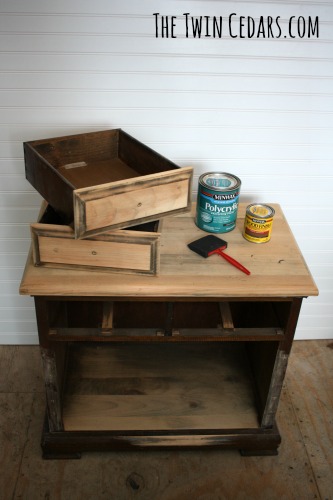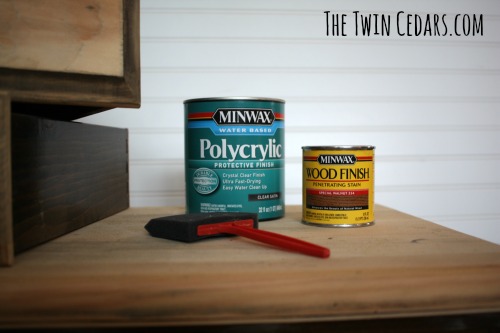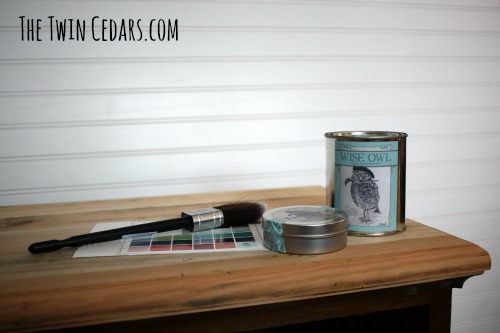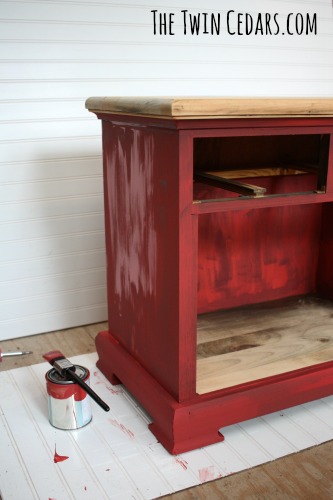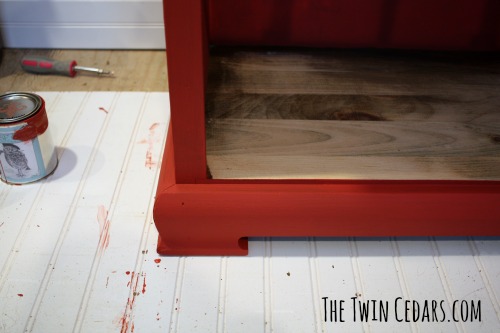 After: Chalk Paint Furniture Flip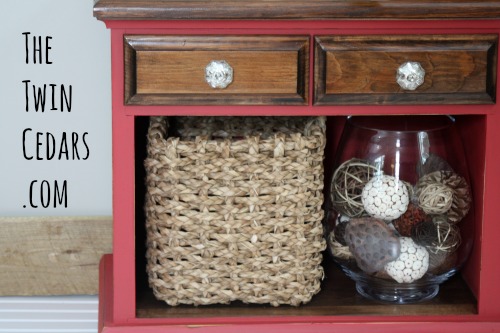 I was really nervous about distressing. I mean you put in all that hard work of painting then go chipping away at it with a sanding block. I think Bob was about to have a panic attack. He kept saying, "you missed a spot…are you going to repaint that chunk?"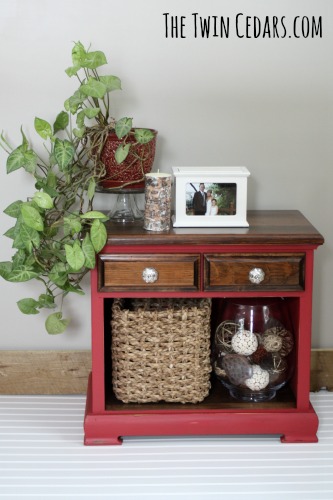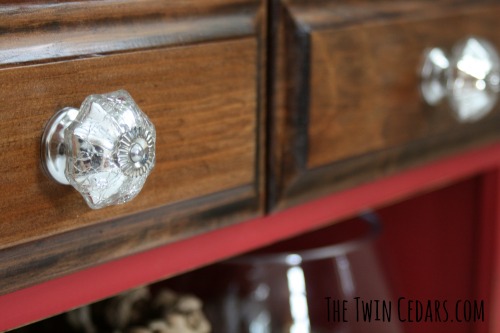 A sweet little surprise? Line your drawers with a cut-to-fit scrapbook paper.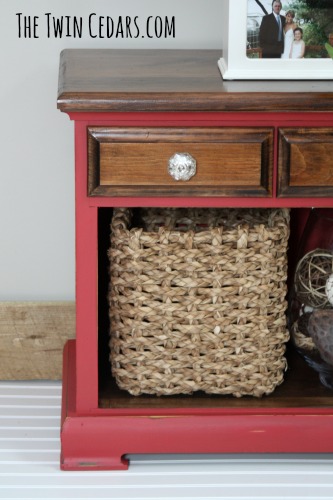 I used Antique Red for this end table and must admit that when I first opened the lid I thought it looked really pink…almost fuchsia. Hence so much stirring! But it worked and I love it! I will be planning some more future furniture flips…I feel an addiction coming on!
Some links I found helpful for my first adventure into the chalk paint world.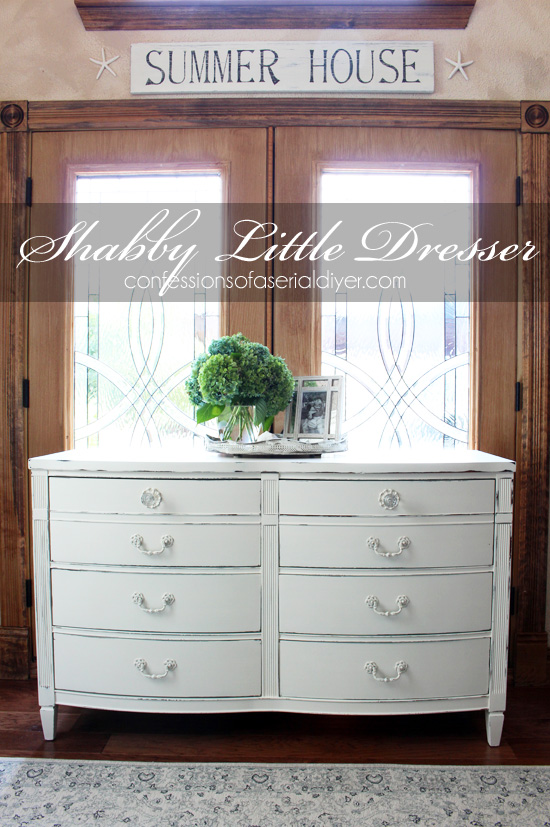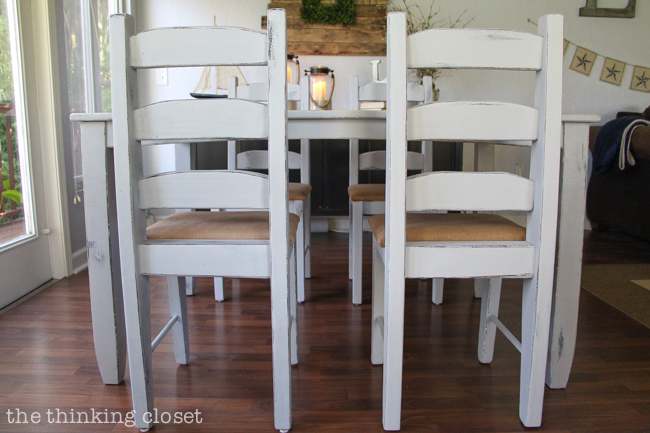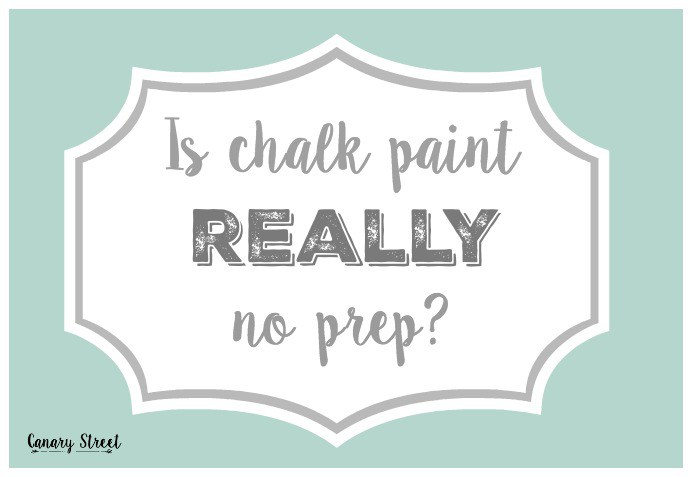 Thanks to Stephanie at Casa Watkins for another awesome Create and Share Challenge!
Want to see more?