Father's Day is now slotted for our Annual Kayak Bass Tournament. With the 2nd event here for 2017 we were hoping for some better weather but just like traditions are started and carried on here at the resort, we sure wouldn't like wind and rain as a constant every year. This year was once again cold and wet but the mood was certainly not dreary. Lot's of smiles and laughter, as with so many of our gatherings, we had a great time with more stories to add to our memories.
The shotgun start…not really a shotgun but a yell, "BANG," from our family-friend Debra, sorta threw the guys off. Cracked us up on shore as they weren't expecting that. We talked about honking a horn but didn't get around to it for the 4 pm set off.
This post contains affiliate links for your convenience. That means when you click through and make a purchase, The Twin Cedars blog may receive a small commission at no additional cost to you. This allows us to continue to bring fun and informative content to this webpage, for free…we appreciate your support more than you could ever know! Full disclosure here.
Rules to enter:
$10 entry fee for single person, paddle operated kayak
Shotgun start at 4 pm and back on shore by 8:30 pm for weigh-in
All bass must be caught alive in a conventional sporting manner.
Artificial bait only
No nets are permitted
One legal bass (14 inches) limit per kayak. That means only 1 fish at any given time.
Every effort should be made to keep the fish alive. A 1 lb penalty will be deducted upon weigh-in for a dead fish.
Biggest bass, large or small mouth by weight, gets 100% payout!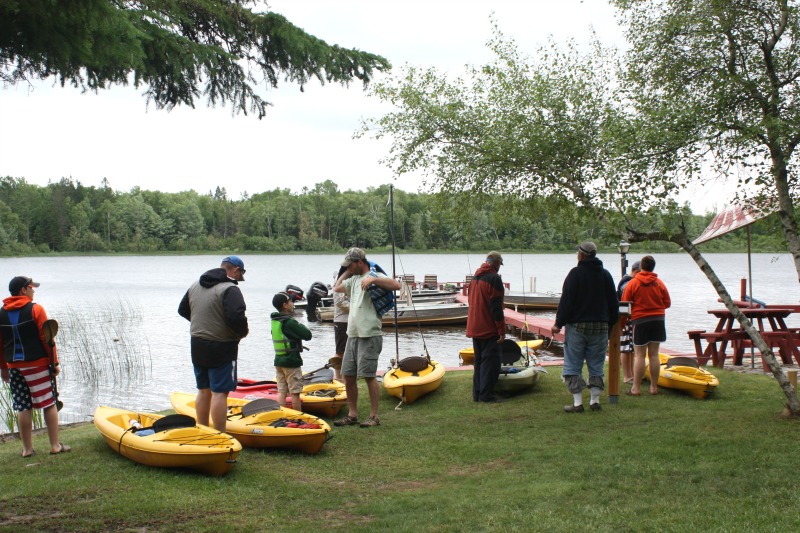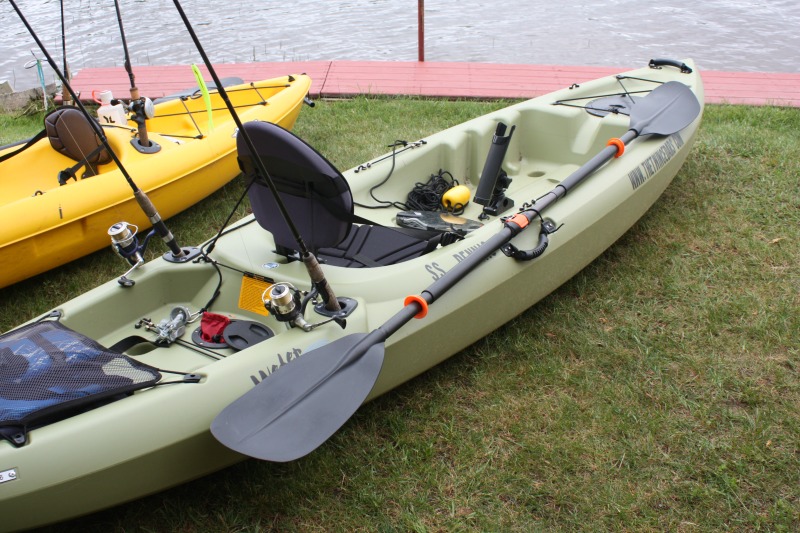 A few things you might find helpful if ever plan on fishing from a kayak or, even better, join us for the Kayak Bass Tournament next year!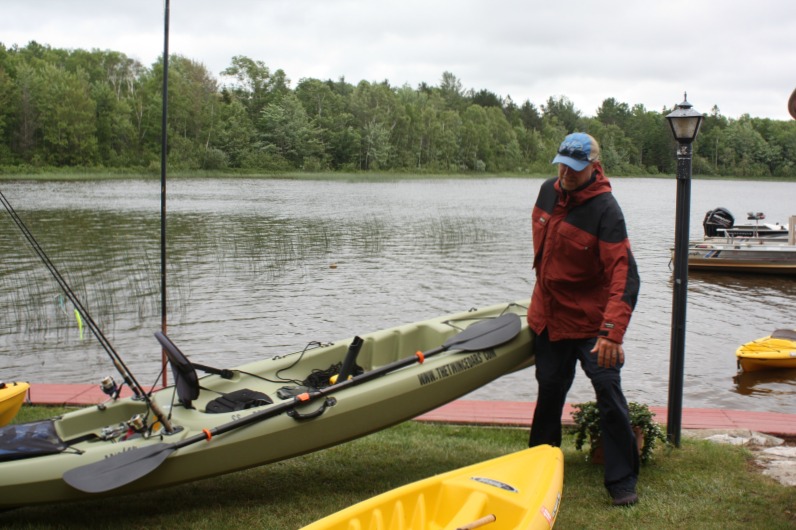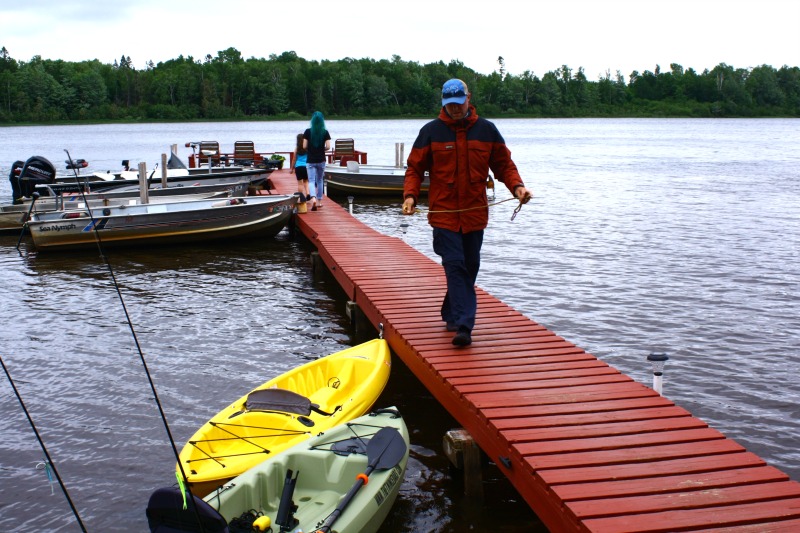 2nd Annual Kayak Bass Tournament
Mounting up and going over the rules.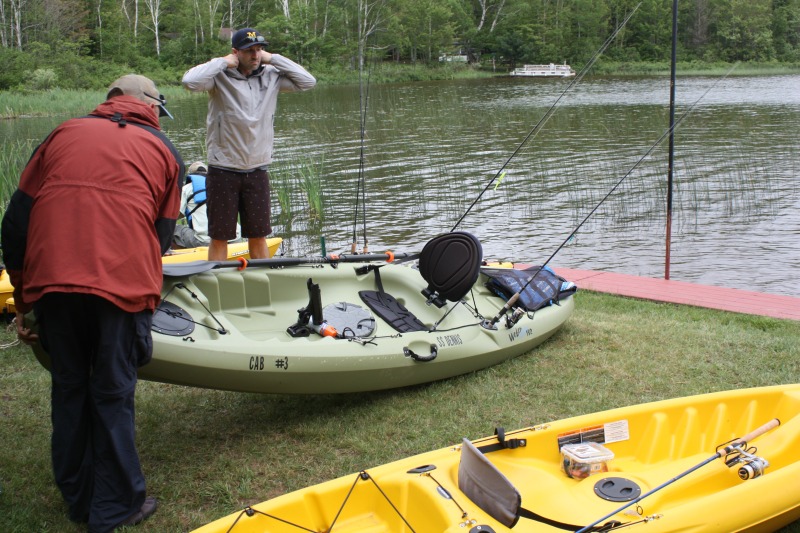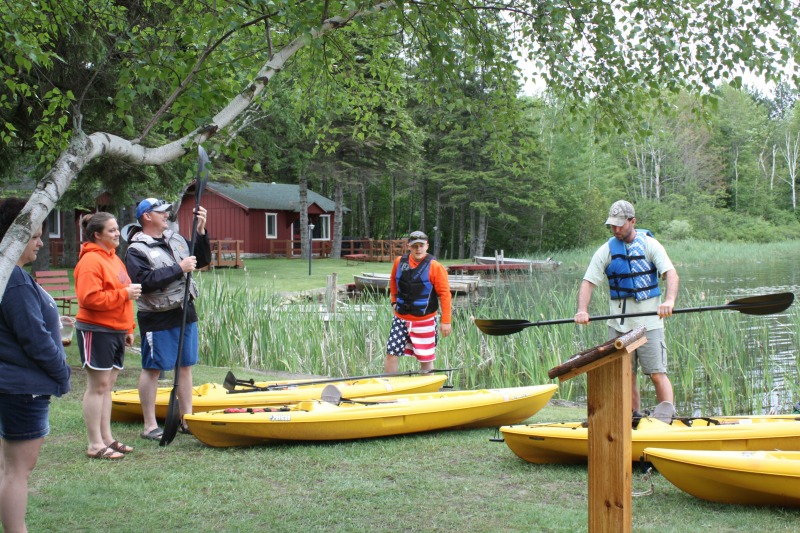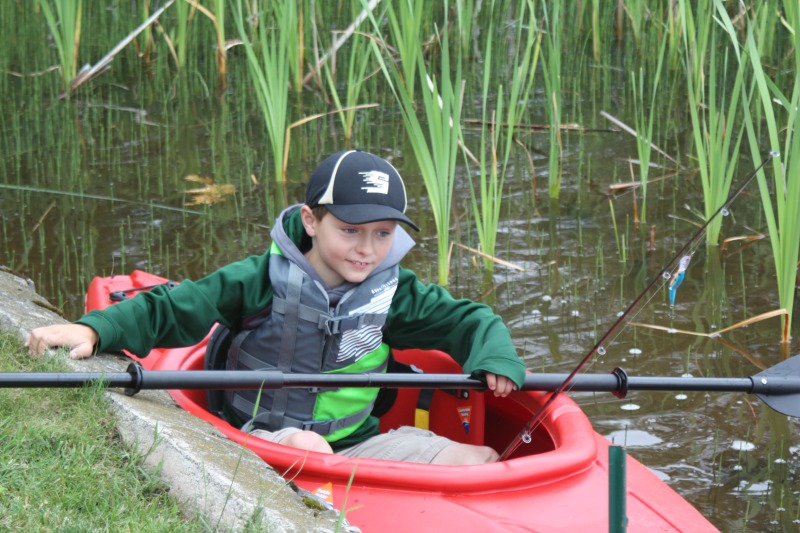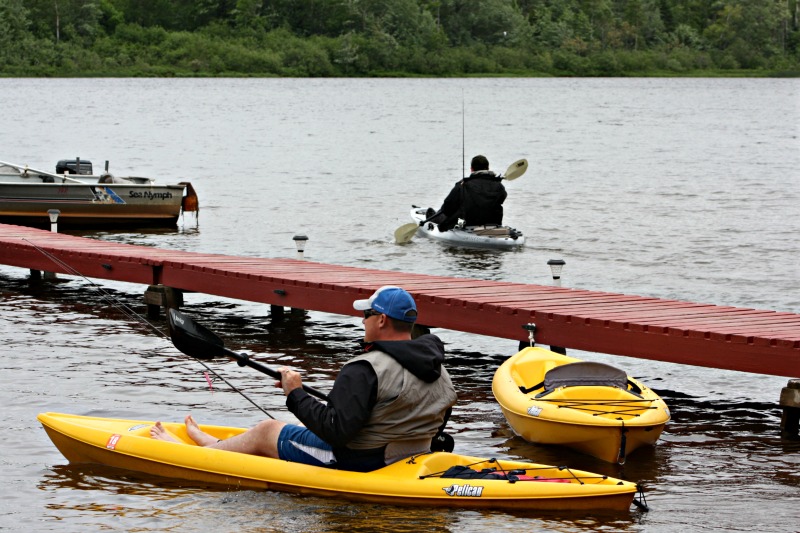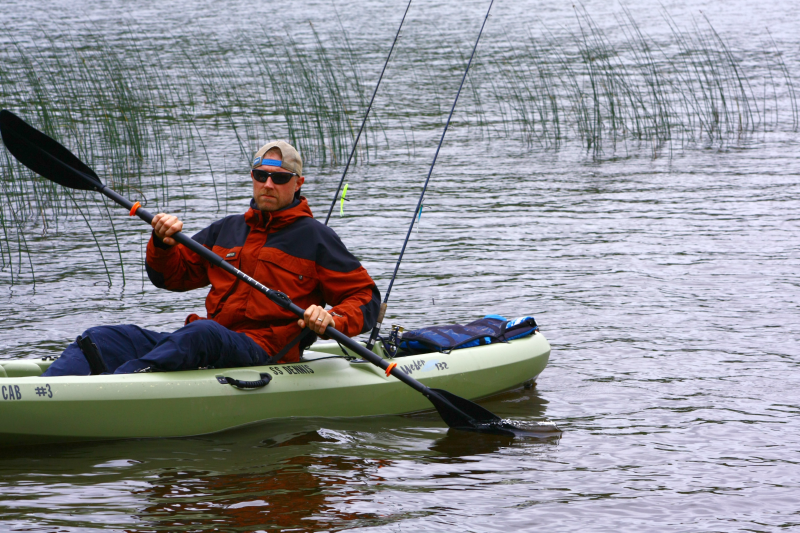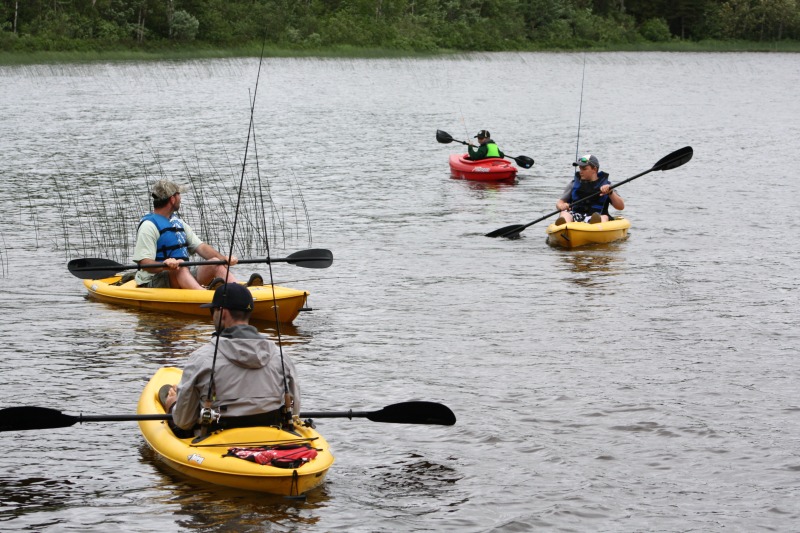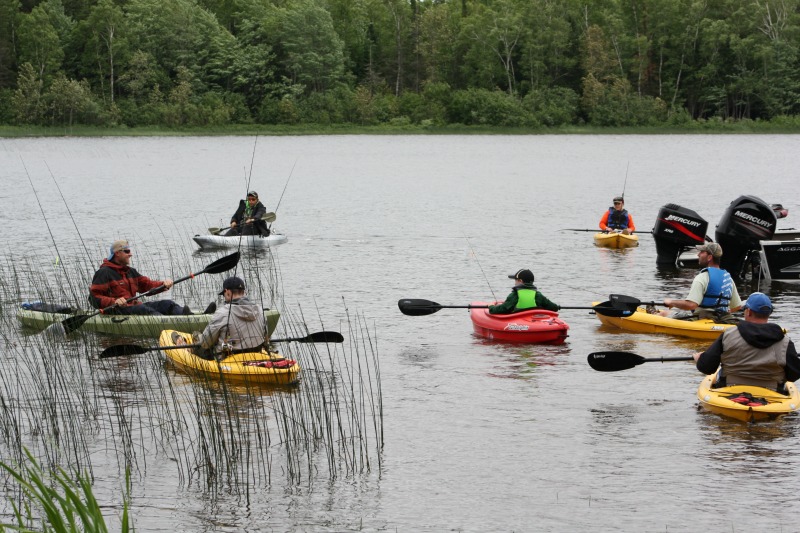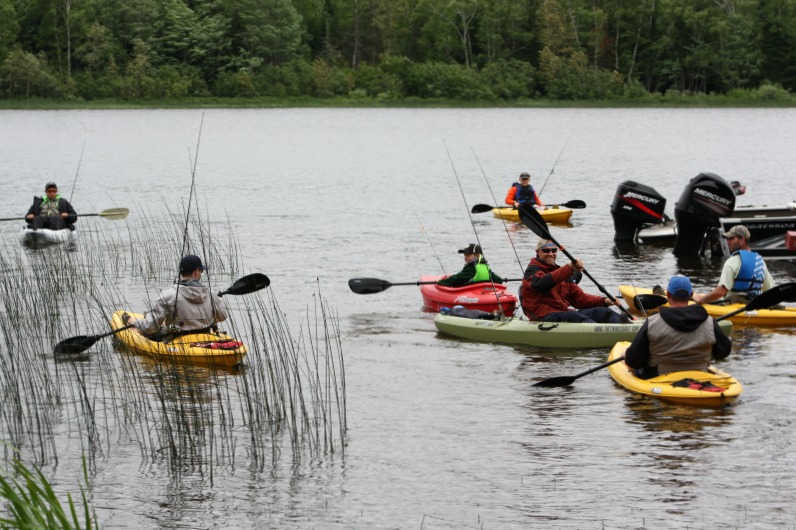 Is it just me or does anyone else find it funny/ironic that all these boys are paddling with all those motors lined up on the dock?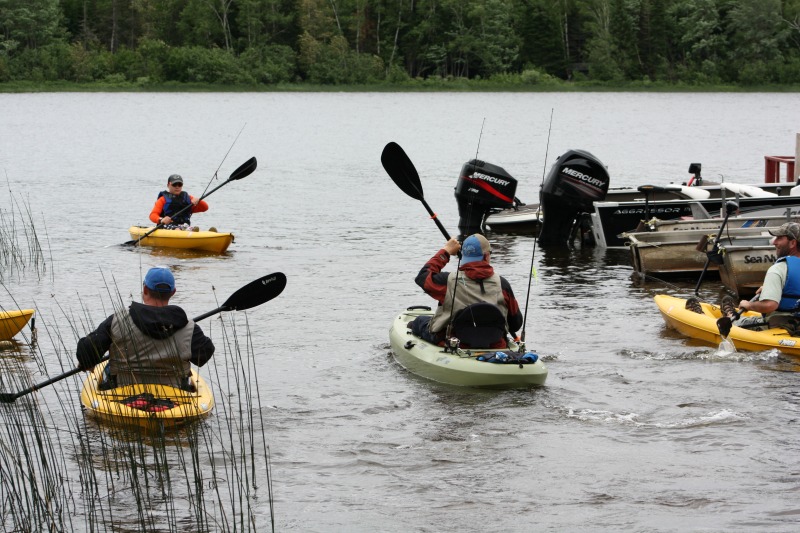 And they're off!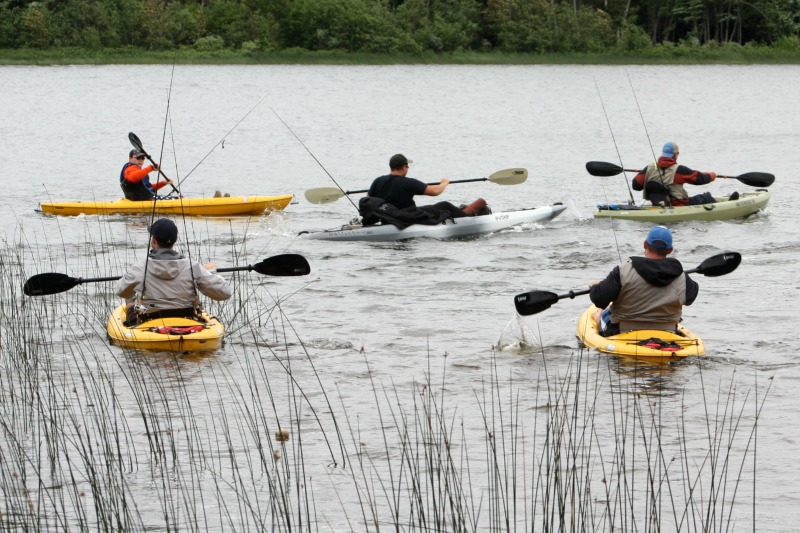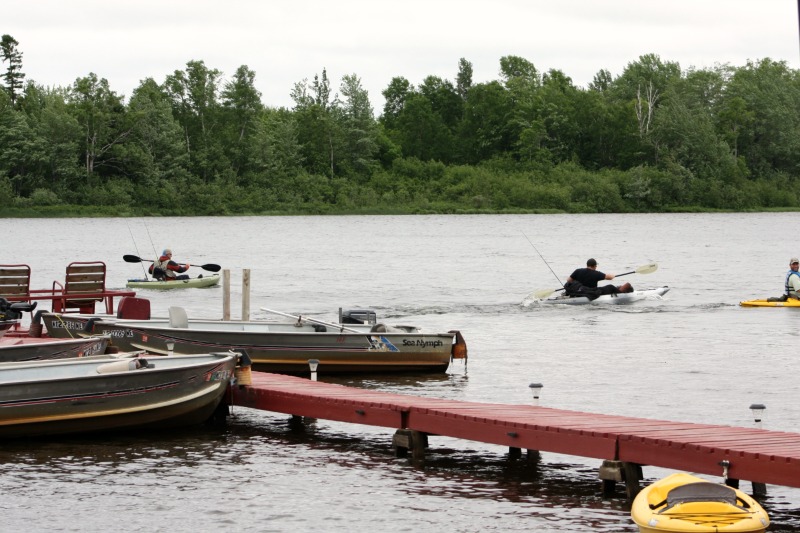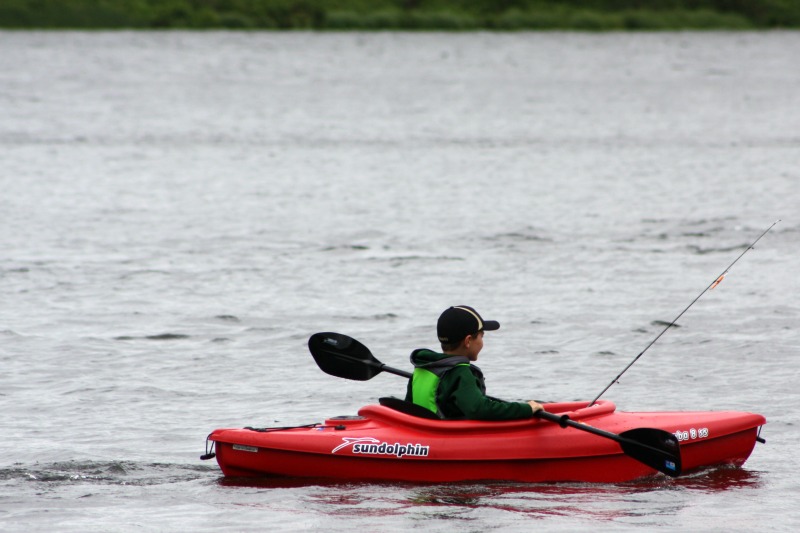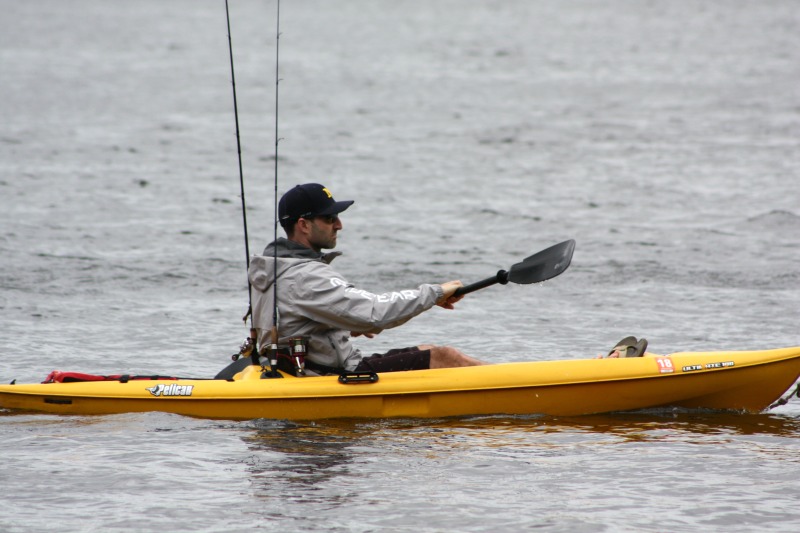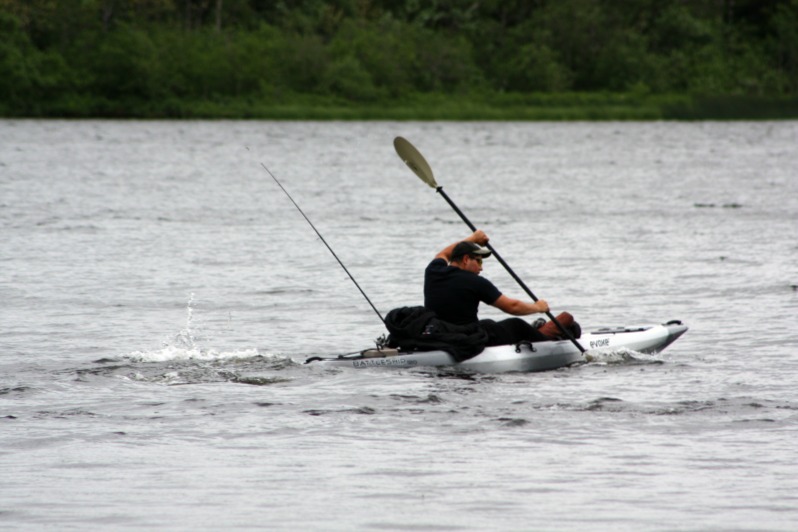 And the winner is…!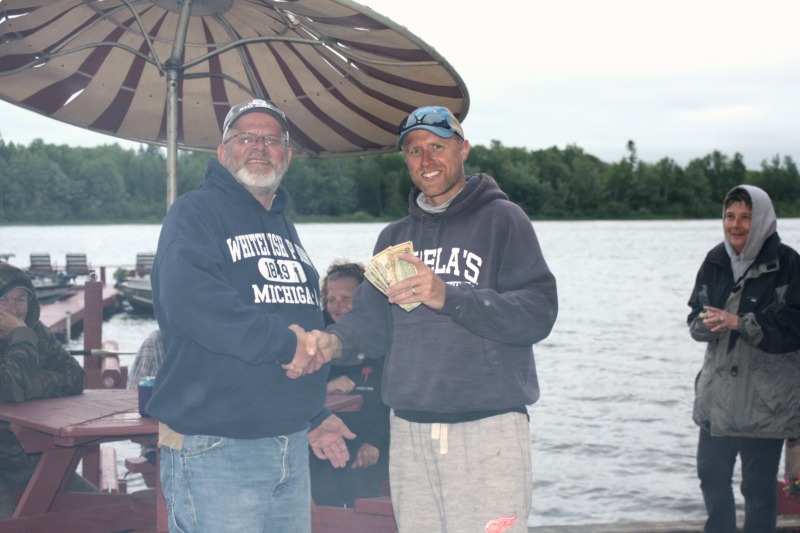 Photos are a little smokey from the much needed campfire. The guys were freezing when they came in for the weigh-in.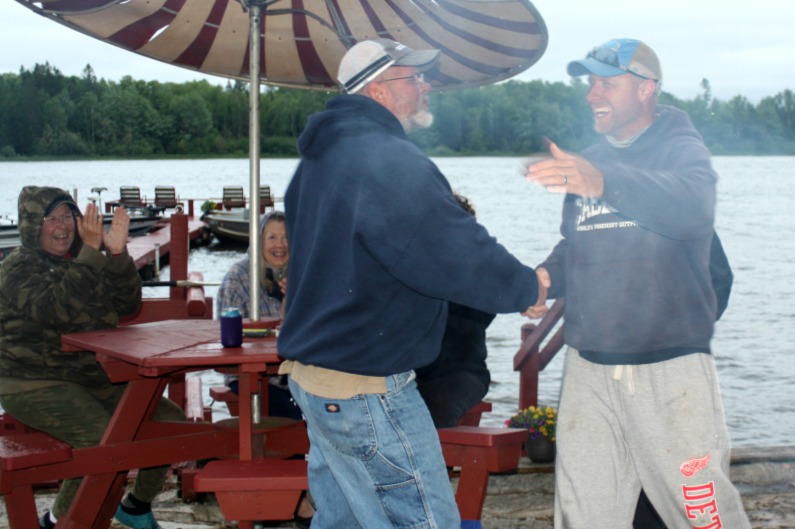 Matt Russell with Bob accepting his cash prize…and bragging rights 😉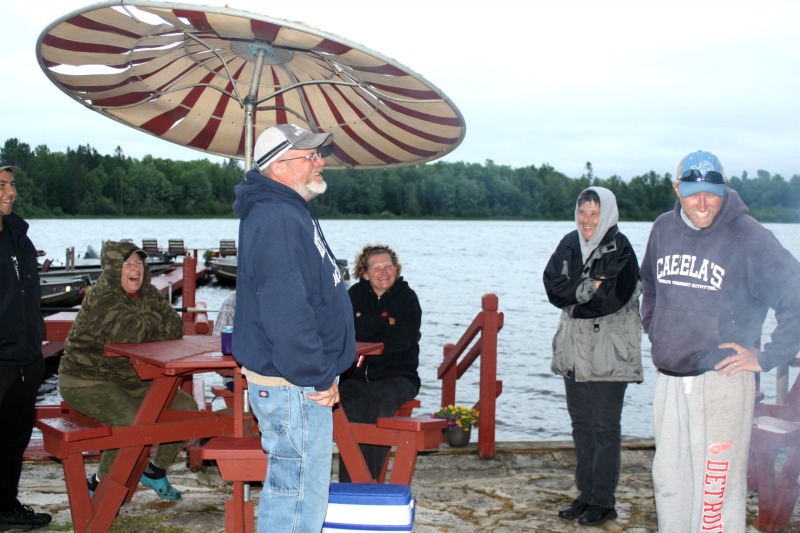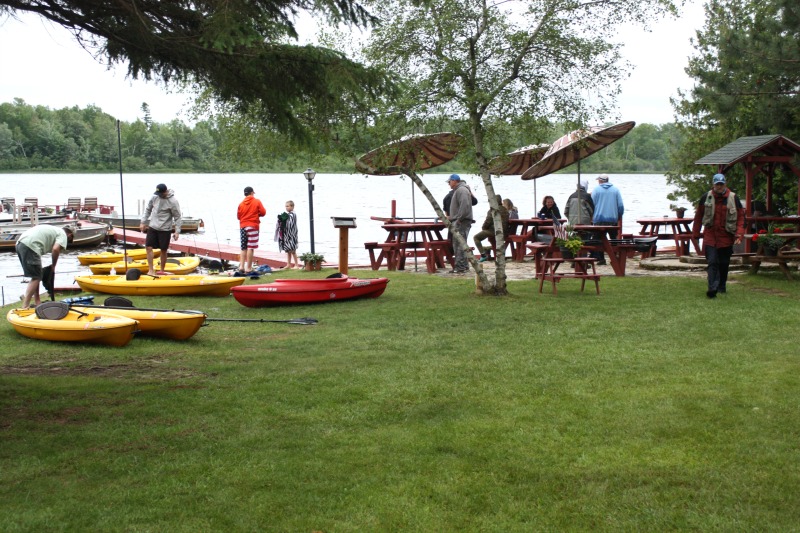 For us, and certainly for Bob, having our friends and family around on this day meant a lot. We feel a void not having Harold here but know he is present in spirit with each occasion. This picture was from last year Father's Day 2016. Surrounded by his excited grandchildren, his attention and delight was always contagious.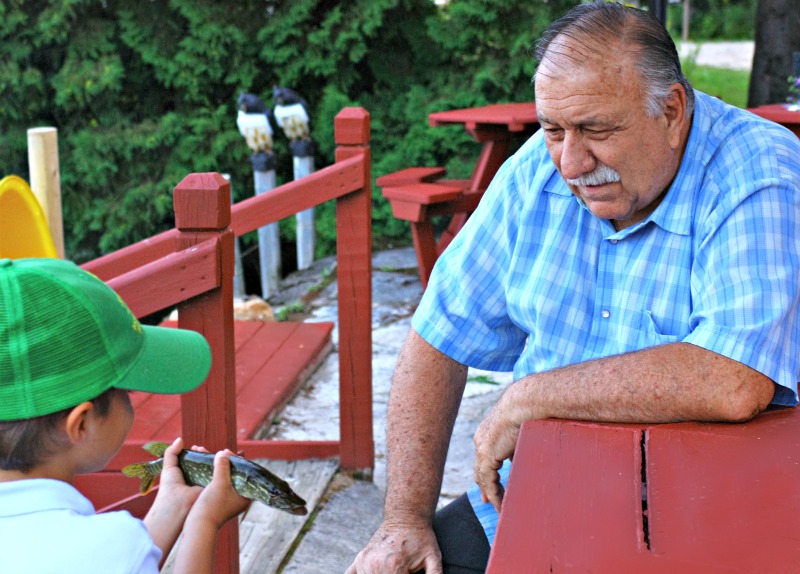 Subscribe to our newsletter for all the latest and follow along with us on Facebook for events in the coming seasons and for more fun photos!
---
Related posts:
Fisherman Approved Kayak Upgrades
MI's Upper Peninsula Bucket List, 50 things to do
7 Most Scenic Hiking Trails in the Eastern U.P.
The Northern Lights are sorta disappointing…
Save
Save
Save
Save